Also join us on our Facebook page:
facebook.com/WorldSeriesOfHandicapping

Winnipeg Blue Bombers 


O/U :50.5

24.6
Vs.Date: 2014-07-31
Time: 18:05:00

Generated from 20 Previous Games


Hamilton Tigercats


SIDE :4.5

27.19 = 51.79
Pick: Winnipeg Blue Bombers (Full Unit)
Nick Moore is a key piece of the Bombers' arsenal as he's caught for 320 yards so far this season. It will be interesting to see if the Bombers can adjust and find new ways to score that 1st down.
Brandon Banks will be sitting out for Hamilton as well, although Moore is clearly the better of the two WRs.
Summary: We agree that without Moore, the Bombers' game plan might be in jeopardy, but with that said, we don't think it's +4 in jeopardy. If the Bombers were PK, this might be a different call but +4 is too generous and we will take the points with the Bombers.
At the end of the day, the market says that the general public favours Winnipeg, but the sharps are betting Hamilton.
We have a sneaking suspicion that the sharps might be putting too much weight on history. Given that this is a brand new team, we can only go on what we've seen from the Bombers in this season so far!
WPG 141PF 114PA (across 5 games)
HAM 74PF 92PA (across 4 games)
This synopsis leaves the Bombers about 40 points ahead after only 5 games!
So with Moore out and with the Bombers showing up on the low end of the tier as far as rushing yards go, this is definitely looking like it could be a struggle and the UNDER for this wager should be carefully considered.
That said, we're not convinced that Hamilton should take this outright, much less by -4.
There are other stats that make or break games above and beyond YF/YA considerations.
Like this one for example:
Did you know that the Winnipeg Blue Bombers have only fumbled the ball a total of 4 times but have caused 10 fumbles?
Did you know that Hamilton Tiger Cats have fumbled the ball 11 times but have only cause 5?
Winnipeg had a little bobble there in game 4 of the season, but they're right back to their winning ways and we should expect them to play some of the most dangerous football out there tonight. The kind where you know you're good, but not overconfident. The kind where you have so much fun that you almost forget the competitive aspect. Bombers might have lost Moore to the 1-day IL but Moore didn't take their mojo with him.
ATS RAYMOND REPORT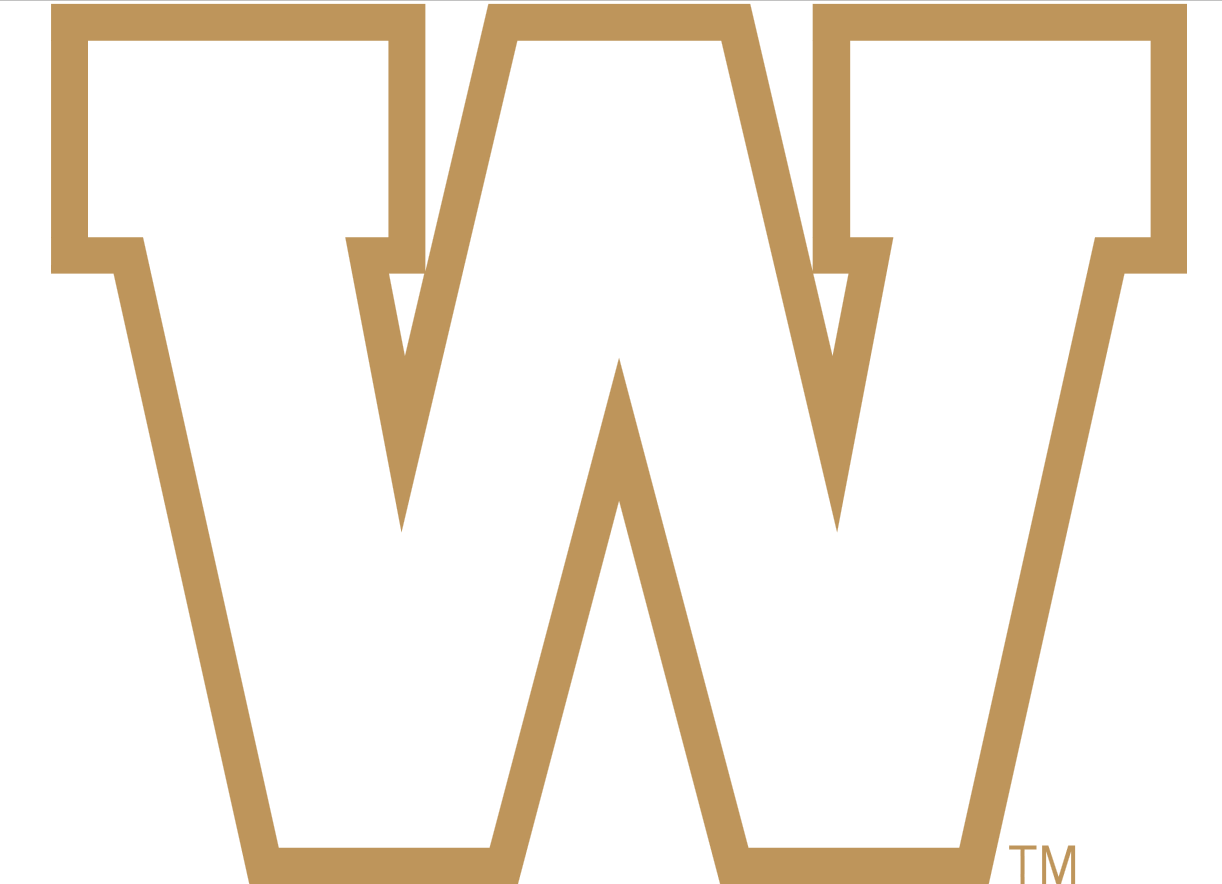 Team Name: WINNIPEG(Road Team)
Line: WINNIPEG +4 —– HAMILTON -4
O/U: WINNIPEG 51 (OVER -110) —– HAMILTON 51 (UNDER -110)
Game Date: Thursday , July 31 2014 6:05 PM
Last Game: win 23 – 6 vs British Columbia Lions
Current Game: Hamilton Tigercats
Next Game: Vs. SASKATCHEWAN
Stats & Trends:
WINNIPEG vs. HAMILTON
PVI Rating on Winning:
26.67%
PVI Rating on game going UNDER:
46.67%
Road Teams Strength of Schedule last 7 games:
38%
Streaks: 1 SU Win – 1 ATS Win – 2 Under
Road Teams % covering the spread:
50%
Road Teams % of this game going UNDER:
57%
Road Teams Predicted Points For:
24.67
Road Teams Predicted Points Against:
20.81
Road Team
(WINNIPEG)
When WINNIPEG is a Road Team
When Any CFL Team is a Road Team
Differential %
When WINNIPEG is a Road Team,the O/U
When Any CFL Team is a Road Team,the O/U
Differential % on game going UNDER
Situations
Last 3 season
Last 3 season
Differential %
Last 3 season
Last 3 season
Differential %
ATS
ATS
O/U/P
O/U/P
Total is 50.50 (since 1996)
6-0-0
6-3-1
0.8
1-5-0
4-6-0
0.72
vs Division opponent
12-5-0
79-60-3
0.63
6-11-0
62-79-1
0.6
vs Conference opponent
12-5-0
79-60-3
0.63
6-11-0
62-79-1
0.6
Playing in the month of July (since 1996)
24-15-1
36-32-0
0.56
11-26-3
29-38-1
0.63
Playing on Thursday (since 1996)
11-8-0
12-14-0
0.52
5-13-1
13-12-1
0.6
Played as Road Underdog
15-15-1
135-117-4
0.51
11-20-0
115-139-2
0.6
After a Non-Division Game
9-5-0
57-48-0
0.59
4-10-0
46-59-0
0.64
After a Non-Conference Game
9-5-0
57-48-0
0.59
4-10-0
46-59-0
0.64
Before a Non-Division Game
5-6-0
53-49-0
0.49
5-6-0
50-52-0
0.53
Before a Non-Conference Game
5-6-0
53-49-0
0.49
5-6-0
50-52-0
0.53
vs Eastern Conference Opponent
15-15-1
68-61-2
0.5
11-20-0
61-70-0
0.59
Coming off a 1 winning streak (since 1996)
16-30-1
29-25-0
0.44
18-28-1
24-30-0
0.58
Coming off 2 under (since 1996)
10-10-1
17-16-1
0.49
10-11-0
18-16-0
0.5
Coming off a win (since 1996)
31-46-3
60-57-2
0.45
33-44-3
57-60-2
0.54
Coming off a Road Win as a Underdog (since 1996)
6-7-1
11-9-0
0.49
5-9-0
9-10-1
0.58
With 5 days off (since 1996)
16-15-0
29-24-0
0.53
13-17-1
21-31-1
0.58
Coming off a 1 road stand (since 1996)
17-22-1
27-27-1
0.46
17-22-1
22-32-1
0.58
Before Playing SASKATCHEWAN (since 1996)
6-15-0
10-17-0
0.33
10-11-0
14-12-1
0.49
After Playing BRITISH COLUMBIA (since 1996)
4-15-1
19-16-1
0.36
16-4-0
17-17-2
0.35
Coming off a 17 points win (since 1996)
1-1-0
0-1-0
0.25
1-1-0
1-0-0
0.25
Coming off a score 23 points FOR in last game (since 1996)
1-0-0
1-2-0
0.67
1-0-0
0-3-0
0.5
Coming off a score 6 points AGAINST in last game (since 1996)
0-0-0
0-0-0
0
0-0-0
0-0-0
0
vs HAMILTON (since 1996)
13-14-1
17-13-0
0.52
7-20-1
15-15-0
0.62
Last 30 days (since 1996)
2-0-0
8-8-0
0.75
1-1-0
4-12-0
0.63
Last 45 days (since 1996)
2-0-0
9-11-0
0.73
1-1-0
5-15-0
0.63
Last 60 days (since 1996)
2-0-0
9-11-0
0.73
1-1-0
5-15-0
0.63
Last 90 days (since 1996)
2-0-0
9-11-0
0.73
1-1-0
5-15-0
0.63
Coming off a 1 ATS Win (since 1996)
17-27-1
27-25-2
0.44
20-25-0
24-29-1
0.55
Coming off a Road ATS win (since 1996)
9-14-1
16-15-1
0.44
7-15-2
14-17-1
0.62
During week 6 (since 1996)
4-6-0
5-4-0
0.48
5-5-0
5-4-0
0.47
Coming off Back to Back ATS Lost
7-7-0
55-36-2
0.55
3-11-0
35-57-1
0.7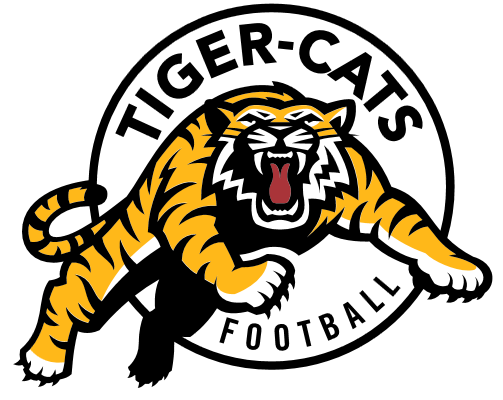 Team Name: HAMILTON(Home Team)
Line: HAMILTON -4 —– WINNIPEG +4
O/U: HAMILTON 51 (UNDER -110) —– WINNIPEG 51 (OVER -110)
Game Date: Thursday , July 31 2014 6:05 PM
Last Game: win 23 – 33 vs Ottawa Red Blacks
Current Game: Winnipeg Blue Bombers
Next Game: At BRITISH COLUMBIA
Stats & Trends:
HAMILTON vs. WINNIPEG
PVI Rating on Winning:
12.5%
PVI Rating on game going UNDER:
29.17%
Home Teams Strength of Schedule last 7 games:
63.75%
Streaks: 1 SU Win – 3 ATS Win – 1 Over
Home Teams % covering the spread:
47%
Home Teams % of this game going UNDER:
56%
Home Teams Predicted Points For:
21.71
Home Teams Predicted Points Against:
22.44
Home Team
(HAMILTON)
When HAMILTON is a Home Team
When Any CFL Team is a Home Team
Differential %
When HAMILTON is a Home Team,the O/U
When Any CFL Team is a Home Team,the O/U
Differential % on game going UNDER
Situations
Last 3 season
Last 3 season
Differential %
Last 3 season
Last 3 season
Differential %
ATS
ATS
O/U/P
O/U/P
Total is 50.50 (since 1996)
3-7-0
3-6-1
0.3
4-6-0
4-6-0
0.6
vs Division opponent
8-9-0
60-79-3
0.45
9-8-0
62-79-1
0.52
vs Conference opponent
8-9-0
60-79-3
0.45
9-8-0
62-79-1
0.52
Playing in the month of July (since 1996)
17-21-0
32-36-0
0.46
11-26-1
29-38-1
0.63
Playing on Thursday (since 1996)
9-6-0
14-12-0
0.57
6-9-0
13-12-1
0.54
Played as Home Favorite
13-17-0
117-135-4
0.45
15-15-0
115-139-2
0.52
After a Division Game
6-9-0
57-69-3
0.42
7-8-0
55-72-2
0.55
After a Conference Game
6-9-0
57-69-3
0.42
7-8-0
55-72-2
0.55
Before a Non-Division Game
7-8-0
49-56-0
0.47
8-7-0
48-57-0
0.5
Before a Non-Conference Game
7-8-0
49-56-0
0.47
8-7-0
48-57-0
0.5
vs Eastern Conference Opponent
13-17-0
54-72-1
0.43
15-15-0
58-68-1
0.52
Coming off a 1 winning streak (since 1996)
17-13-1
25-34-0
0.49
11-19-1
24-35-0
0.61
Coming off 1 over (since 1996)
18-19-1
26-29-2
0.46
18-19-1
29-28-0
0.5
Coming off a win (since 1996)
27-27-1
54-67-2
0.46
20-34-1
49-73-1
0.61
Coming off a Home Win as a Favorite (since 1996)
8-4-0
20-21-0
0.58
5-7-0
15-26-0
0.61
With 4 days off (since 1996)
3-8-0
11-7-1
0.43
3-7-1
14-5-0
0.48
Coming off a 1 home stand (since 1996)
17-18-0
28-36-1
0.46
12-22-1
29-36-0
0.6
Before Playing BRITISH COLUMBIA (since 1996)
4-7-1
18-14-1
0.44
6-6-0
18-14-1
0.47
After Playing OTTAWA (since 1996)
4-1-0
0-0-0
0.4
2-2-1
0-0-0
0.25
Coming off a 10 points win (since 1996)
1-0-0
1-6-0
0.57
0-1-0
1-6-0
0.93
Coming off a score 23 points AGAINST in last game (since 1996)
1-1-0
1-1-0
0.5
0-2-0
2-0-0
0.5
vs WINNIPEG (since 1996)
14-13-1
15-15-1
0.49
7-20-1
11-20-0
0.69
Last 30 days (since 1996)
1-0-0
8-8-0
0.75
1-0-0
4-12-0
0.38
Last 45 days (since 1996)
1-0-0
11-9-0
0.78
1-0-0
5-15-0
0.38
Last 60 days (since 1996)
1-0-0
11-9-0
0.78
1-0-0
5-15-0
0.38
Last 90 days (since 1996)
1-0-0
11-9-0
0.78
1-0-0
5-15-0
0.38
Coming off a 3 ATS Win (since 1996)
5-3-0
4-5-0
0.53
4-4-0
4-5-0
0.53
Coming off a Home ATS win (since 1996)
11-6-0
8-4-0
0.66
5-12-0
5-7-0
0.64
During week 6 (since 1996)
3-4-0
4-5-0
0.44
3-3-1
5-4-0
0.47
Coming off Back to Back ATS Wins (since 1996)
17-17-0
20-25-2
0.46
15-19-0
22-24-1
0.54