Another of the big games of Sunday will be between Chicago White Sox against Detroit Tigers, it will be the last game of the series between these two teams. The Detroit Tigers already know how to beat Chicago, they had no problems at the beginning of the season against this team.
The visiting team is planning a different strategy against Detroit, they have a rookie pitcher who can become a surprise.
Both teams have similar records in the current season, some stumbling blocks during the first weeks but they have been recovering, although they still have a way to go. They are perfectly balanced to face in the last game of this series, they still have a lot to prove.
Chicago White Sox started the season playing a short series against the Detroit Tigers, it was 2 games on April 4 and 6 during the inaugural week of the 2017 season. The first game was lost 3-6 against Justin Verlander, the second game was against Matt Boyd and won 11-2. Both games were at home, then came another series against the Twins in which they could only win one game.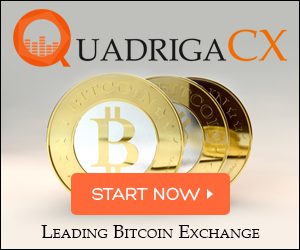 It's not easy to play at the home of the Detroit Tigers and that's something that Chicago White Sox knows very well. During the current season they have played, 3 series against the Tigers, those three series they have won two, a series was at Detroit home where they lost the last game 3-7, and the last series was 4 games at home, won 3 out of 4 games. They were about to sweep the Detroit Tigers, but they lost that last game 3-4.
Chicago White Sox is averaging 4.30 runs on the road, 2.23 walks, 8.00 strikeouts, 8.60 hits, 1.30 home runs, and leaves an average of 13.57 players on base per game. The pitcher for the game against Detroit Tigers will be debutant David Holmberg, so far he has not won or lost a single game with the White Sox, he previously was with Cincinnati Reds and ended the season with 1 win and 4 losses. Currently, Holmberg has a 2.51 ERA.
Detroit Tigers at home has won 13 of the last 23 games, which translates to a 56.5% home win. The average career for the Tigers is 5.57, 4.00 walks, 7.83 strikeouts, 9.17 hits, 15.39 left on base. Detroit Tigers pitcher for this game will be Daniel Harris with a record 2 wins and 3 losses, 40% of win, 4.47 ERA, 54.1 innings, 63 hits allowed, 30 runs allowed and 1,601 WHIP. He is a pitcher who debuted with Detroit Tigers in 2015 after a transfer from Toronto Blue Jays.
The home team must focus on winning this game, in the last 10 games at home they have lost only 4, is an acceptable number to stay with 60% of winning percentage. Most of the wins have been against teams that are in a similar situation of wins-losses in the season, for example: Cleveland Indians, Orioles and Texas Rangers.
PICK: Detroit Tigers