The series begins between Kansas City Royals and Houston Astros at Kauffman Stadium. It will be a long series of 4 games, the bettors expect the series to be very tight between both teams, especially for Houston Astros that has had an incredible beginning of season winning important games during the first three weeks.
The problems of Kansas City Royals have been reflected in the results that they have obtained this season. They have hardly recovered after having a mediocre beginning. The Royals have lost against "easy" teams, the defensive work has been very badly focused and the last two weeks was a disaster.
Kansas City Royals has won 7 of the last 14 games, they have attempted to regain their spirits, but for every game won, they lost 2 or 3 games. The Royals main problem is with their pitchers performance, nothing remarkable. The last 4 series are clear evidence of how badly the team is playing, they just beat Cleveland Indians (1-2), lost a series to Twins (2-1), Tigers (2-1) and Yankees (2- 1).
In the opening week of the season, Kansas City Royals played a series against Houston Astros, during that series they won 2 games (first and second), and lost the last game 7-3 against Dallas Keuchel. It was a series at Astros' home, but they were not intimidated, although after that series came a bad streak from which they could not escape.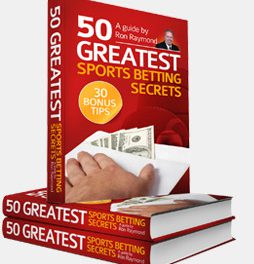 Kansas City Royals is averaging 3.48 runs per game at home, 2.56 walks, 6.74 strikeouts, 7.93 hits, 0.89 home runs, 13.11 left on base and 51% chance of winning. In The ATS STATS we like to do a complete analysis of the statistics of each team, for that reason we were seeing the negative numbers that Kansas City Royals has for bettors: almost all are negative balances -$1280 in TOTALS betting, – $235 in Spreads, And just a +$30 in straight betting. Those are heavy numbers, not recommendable to make bets at all.
The key piece for this game will be Houston Astros pitcher Mike Fiers with 6 wins and 4 losses in the regular season. This pitcher is part of the Houston Astros since 2015 and so far the best year was in 2016 where he finished with 11 wins and 8 losses. Mike Fiers has a 50% win average, 4.96 ERA, 52.2 innings, 59 hits allowed, 32 runs allowed and 1,500 WHIP. The experience of Mike Fiers will be fundamental to face the Royals, because if he's not having a good start at Kansas City Royals home, things could end badly for Houston Astros.
In The ATS STATS we have a very clear preference for this game, we like Houston Astros, it is the strongest team of the season, they already have 40 wins and are expected to reach 90 or more wins at the end of the season . Although they lost a series against Kansas City Royals in the opening week, that does not mean they will lose this game.
PICK: HOUSTON ASTROS PK -129