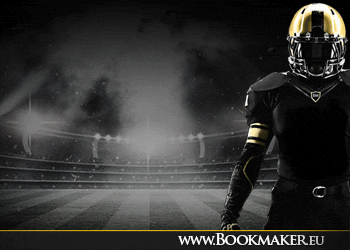 By Des Boodam
Subject Link: World Series of Handicapping
Just like that we are off and just as expected Vegas took many of us to the wood shed.  Even though a perfect week escaped the field, there was a boatload of  6-1 participants as well as 6-0-1.  All in all, a good week for the field with most submissions, turning in picks with at list five game predictions and two over/under predictions.  This was the average ratio for the top 15 in the standings, meaning the field is more comfortable predicting who wins or loses against the spread.
Personally, I believe over/under outcomes are much more difficult to predict, because Vegas knows exactly what they are doing, and who wins or loses doesn't factor, so the odds makers have the luxury of only focusing on total score.  With game outcomes there are so many variables it may be easier to find an angle and take your shot.  I'm not saying I don't have feelings on betting a game's over/under I'm simply saying that I feel much more confident picking a game outcome versus a point total outcome and the field, based on how they have been betting agrees.
A couple of interesting observations I feel obliged to share.  I love studying human behavior, and contest like this make that more difficult considering the limited interpersonal interaction, but it's still there.  A lot of top finishers picked the CLE/PIT game to be UNDER with a confidence level of 7.  This is crazy to me because Pittsburgh can be explosive, and no one really knows how explosive the Browns can be, but the they have Jarvis Landry, Josh Gordon, depth at RB including Carlos Hyde and a QB that made the playoffs last season.
The under pick takes stones  in that spot, so props to those who nailed it.  I was avoiding the Tampa Bay @ New Orleans game like the plague.  Whenever the point spread gets above 8, I get super nervous, because NFL teams can power through.  Big plays are right around the corner and mistakes can happen.  The Bucs kept on ripping off big play after big play, and now I don't trust the Saints from here on out.
Finally it is imperative that you get your confidence picks assignments right… especially the values 5-7.  This week we had a participant finish with a 6-1 record and a score 23 points.  Consequently I saw another participant finish with a 6-1 record and only have 13 points.  The difference is someone wasn't paying attention, let a -7.70 hit their books.  You have to get this part right.
PROPS – go to "aleem15" on ripping off a nice week where he didn't lose any of his games outright finishing with a 6-0-1 record.  6 of 7 games were game out comes with one OVER/UNDER.  All six of his game picks were won outright winners, and the over/under was the Patriots game on the Underside.  "aleem15" is not a member yet, but I'm sure that will change.  Tied in first is NXISPORTS with 23 points who chose two over/under games including a Browns game and a Bengals game.   I don't know either.
Don't forget to get  that World Series of Handicapping membership… making your picks is not  not enough.. you have to make sure you are a member.  Please go and do this at your earliest convenience.