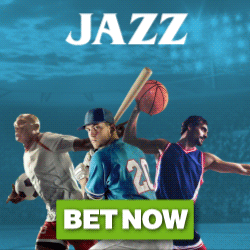 New York Giants 
SIDE :2.525.9
Vs.

Date: 2016-12-22
Time: 20:25:00

Generated from 15 Previous Games


Philadelphia Eagles
O/U :41.528.25 = 54.15
Thursday, December 22nd, the New York Giants will square off against the  Philadelphia Eagles.
According to our ATS Forecast, the Eagles are being given very healthy odds. According to the forecast, they should have took 2.5 points from the Eagles, instead they took the points from the Giants.
Again, this is extremely common and becomes plain as day when we look at the demographics:
Pennsylvania, 12.8 million biased bettors that will bet Eagles regardless of chances to cover.
New York, 19.7 million biased bettors that will bet Giants regardless of chances to cover.
So right off the bat, it looks like Philly is being given an easy 5 point adjustment in their favor. Advantage? Philly bettors!
Another strong point to watch out for is the fact that despite the WL disparity between NYG and PHI, the forecast has these teams capped at near even. This is a telltale sign of something happening behind the scenes in New York's camp that is clandestine and problematic for them in this position. We wouldn't touch Giants with a 10-foot pole here, but we might consider the Eagles.
–
Philly has a 5-9 record so far this season, so they are definitely towards the back of the pack; however, when we look at their recent track record, they did extremely well against the Ravens last week, where they came within a point of the Ravens. With a 8-6 WL record, the Ravens were actually a big deal and could spell the start of a late season push to finish even steven at .500. In the week prior, the Ravens were a 5 point loss to the Redskins.
Either way, Eagles haven't stopped playing ball just because they won't make the playoffs, and Thursday Night should serve as a reminder to that point.
Now the other thing is this: The Giants have a phenomenal 10-4 WL record, so we have to ask ourselves, "why only -2.5?"
Think about it. Giants are 2 wins behind Cowboys who have secured their spot in the playoffs. So basically, the Giants will be fighting hard to keep their wildcard chances alive. They're a 10-4 team against a 5-9 team that has no hope, and they're only being given a -2.5 evaluation? On top of that, all of that biased New York betting population already moved the Giants line a few points as well?
OK something is definitely hinky with that. So we went from liking the Philly pick to loving it, in fact, I think we'll have to bet the pick. Philly with 18% of the action, and the line has moved WITH the Eagles since opening? Hmm…this has a upset written all over it. This looks to have sharp money all over it.
–
If we had to guess where the mismatch is going to stem from in Thursday's contest, we'd have to suspect that the injuries are what's keeping the Vegas Oddsmakers most concerned.
CB Janoris Jenkins' near back-breaking injury last week gave everyone a scare. While tests were negative for compression fractures to his spine, or other internal organ damage, it's unclear if we'll see him suit up for TNF. This could be where the books are having the most trouble setting a more favorable line for Philly; however, with a 24th in-league-pass-game…it's tough to justify CB Jenkins as a vital role in the NYG defensive backfield, but hey, if Vegas thinks it's a huge deal, then who are we to stop them from giving more points to Philly?
No. We're nobody to stop them…in fact…we're the exact opposite of that. We're the ones that would encourage an over-evaluation so that we can bank on it. In tandem with all that biased juicy New York whale action? Yum. That's a full course meal right there.
Traditional Cappers? Beware. Stats aren't everything.
Are we right or wrong? Find out Thursday Night!