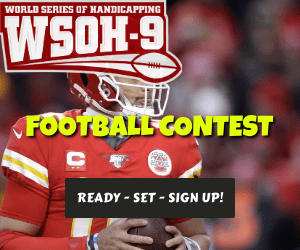 Des Boodram
@boxscoreprophet
There's no position that has a more of a crap shoot in the 2nd and 3rd tiers of players than then at WR, but there is a distinct top tier all of whom will be good gets in the mid to late end of the first round and even early in the 2nd round depending on how many players are in your league.  Last year's top 4 were all bunched together with less than a half point per game difference.  If you lost a week or a playoff matchup by less than half a point this is a big deal, but for most this doesn't apply.  Julio Jones was injured but his stats for a whole season extrapolate to the top five.  Unless you have been living under a rock, the top four are pretty much set in stone by the fantasy community based on average draft position (ADP), but 5-20 are widely debated, and all most all of them have a legit shot.  I'm going to unpack three of those 6-20 guys, while also choosing whom I think the final piece of the top 5 group is going to be.  Let's get our roll on.
ANTONIO BROWN
He's just a plain old stud, that will be difficult to double because of Martavis Bryant and Le'Veon Bell… first down, second down, third down, red zone, deep, slot, sidelines or up the middle, AB is an equal opportunity pass catcher and target monger.
JULIO JONES
If healthy he's your number two.  An athletic freak who is almost uncoverable given the ATL offense.  Is Mr. Clutch too.
ODELL BECKHAM JR.
If you can tolerate a stinker every now and then to the tune of 6/50… he's your guy.  Has the potential to catch multiple  TDs every game and put amazing numbers… that's how I can put up with this.
MIKE EVANS
2nd in TDs, 4th in receiving yards and 6th in receptions Evans should be considered an elite WR – he just has three more notable WRs ahead of him.  I'd be happy with Evans in a 12 man snake draft and as good as he is he has the least accomplished Q B throwing to him as well.  Decisions decisions.
JORDY NELSON
Enough is enough, and I'm not just throwing any name in the 5 spot.  Nelson was the second ranked fantasy WR last season and has had increased his production every healthy year.  Nelson has the best QB in the world throwing to him and is still going behind A.J. Green this season.  Feel confident about  rostering Nelson in the 2nd round this season so have it.
THESE THREE MAY CRUSH VALUE
Keenan Allen is a guy you shouldn't forget about.  I don't believe guys who get injured a lot are injury prone, as each injury is mutually exclusive of the one before.  They are football players and are all prone to injuries.  I do believe players like AP who are on the wrong side of 30 heal slower and are in fact more susceptible to injury given the gravity of the injuries they've suffered before.  Allen on the other hand is 25 years old and has been a top 10 receiver before.  The last season he played, he was only active for 8 games but was on pace for 130  receptions and eight  TDs.  Allen could  be the next Kenny Britt, but he could give you extraordinary value in the 7th round or beyond… look alive.
Dez Bryant is a top 12 WR last if he keeps up the same pace for 16 games, and I still feel dirty recommending him.  I'll take him in the 4th or beyond but not sooner.  He should be available then, and is as high a risk/reward WR as there is in this draft.  He could be a red zone beast, and will get targets on first and third down as well.  I refuse to reach, but I'm glad to have him as my WR2 with significant WR1 upside.
Jeremy Maclin – was quickly phased out in Tyreek Hill after suffering career lows in Kansas City.  In Baltimore he will be right back up to 8.5 targets a game up from 6.5 as I believe he is the most complete receiver that Joe Flacco has ever had.  He will deliver WR2 value out of the gates after being acquired in the 10th round.  I expect a monster bounce back this season in a much more efficient offense… mark it down.