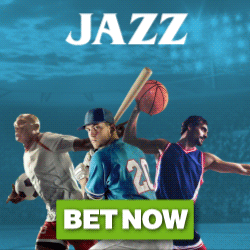 By Des Boodam
(Article 2 of 2)
Pittsburgh Defense – remember we are not looking at statistical output as much as we are looking at execution and use.  Last week this unit got bombed by Green Bay, but this week, they looked much quicker and more decisive.  They are as healthy as they've ever been, and I believe the Pittsburgh Defense is worth snatching at the end of your draft.  Definite value pick here.
Corey Davis – I keep on waiting for the Corey Davis from Mariota connection to be dynamic… but this may never come to fruition.  Davis who has as high of a ceiling as any first or second year player isn't really geared up to maximize his potential in this offense.  Mariota doesn't have the biggest arm, and specializes in the dump off pass rather than the deep ball.  They struggled again win week 3, just to complete a simple pass.  Major concern here.
New Orleans Saints – they have a lot of young pieces that can be good for a long time.  Once father time catches up with Drew Brees will Taysom Hill be the guy?  He accounted for two TDs in game 3… and has pretty much locked up a roster spot with that performance.  Dynasty league consideration for sure.  I love Drew Brees a lot this year too, for the record.  Don't read too much into his stats from last year… that running game can't be more helpful than it was last year.
San Diego Handcuff to Own – I really liked Austin Ekeler last season as Melvin Gordon's handcuff, and I like him even more this season.  If you get Gordon towards the end of the first round, make sure you make space for Ekeler, who has continued to produced in both the regular and preseason.
Texans Defense – sure they shut down the Ram's second string – but they were quite impressive doing it.  Anytime both Clowney and J.J. Watt are healthy this defense is going to be effective.  QBs will have very little time, taking pressure off the corners and safety.  This defense also plays in a very average offensive division making them a must-own… late in drafts of course.
LA Rams Defense – well you know there's nothing to say about this offense until Week 1, so what about the defense?  It looks fine, nothing special and everyone is healthy.  This could be a strategy that has a Super Bowl pay-off if the offense manages to stay healthy.  Clearly the Rams playbook will be a complete secret and all offensive players will be healthy.  I'm intrigued, and will buy into this offense in some capacity.  Aaron Donald ending his hold out makes all the difference in the world.
Chase Edmonds – Arizona's rookie RB is in line to get some regular season run.  He's good enough to warrant a late round handcuff pick, so keep him on your radar.  At this time that's all that needs to be said about Edmonds.
Joe Mixon – I am not all in on Joe Mixon or Giovani Bernard.  In fact, I'm not all in on any part of the Cincy offense… as they have struggled to move the ball.  The Bengals defense, especially the d-line is as good as they've had in a decade.
Josh Allen – I have thrown the Buffalo Bills under the bus in previous articles, but I made no mention of Josh Allen.  I'm throwing him under the bus too!!  The whole team is bad and may quite possibly have the worst offense in the league.
Kevin White – I don't believe in sleepers, but if I did, Kevin White would be one.  Remember this WVU alum with raw talent at the WR position?  After two seasons on the IR… he's appears ready to make an impact.  Take the late round flyer.