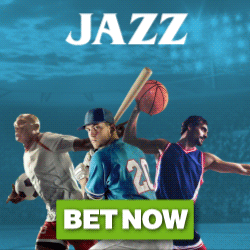 Handicapper Ron Raymond has released a free horse racing tip sheet on today's race card for Belterra Park in Cincinnati, Ohio, for Tuesday, June 30, 2020.
The Raymond Track Report is a horse racing tipsheet dedicated to help you win on a consistent basis and provide winning picks with the best value in the race. Make sure to bet our Joker's Wild Picks, it's our Top Longshot in the Race! See our latest Joker's Picks Leaderboard Results.
Also, The Raymond Track Report Tipsheet is Based on the Fundamentals of Sports Betting; Value, Percentage Play, and the Jockey's Last 100 Race Performances.
Today's Tip Sheet: **
BELTERRA PARK

** – 6/30/20 – Post Time 12:35 pm
*NOTE: In case of any late scratches, use the ALTERNATE picks below and bump every selections up in order.
*BETTING TIP: Please check out Ron Raymond's "How to Bet the Horses" tutorial on different ways to bet today's picks. Good luck!
RACE #1 BELTERRA PARK – PURSE: $7,500
RACE 1 CLAIMING

POST TIME: 12.35 PM – Distance: 6 FURLONGS ON THE DIRT

PICK ORDER
M/L
P/O
HORSE NAME
JOCKEY

WIN

3/1

$8.00

(1) Dr. Baskin

R Mojica, Jr. (41%)

PLACE

2/1

$6.00

(4) Golden Ready

P W Ouzts (35%)

SHOW

8/1

$18.00

(7) Run This Town

J E Lopez (27%)

JOKER

6/1

$14.00

(5) Big Lemon

G Lagunes (24%)

ALTERNATE 1

20/1

$42.00

(6) Edzo

A Serpa

ALTERNATE 2

10/1

$22.00

(3) Doctor Victor

I Wiseman

*EXACTA: 1/4 BOX 4/7 BOX 7/5 BOX

*TRIFECTA: 1/4/7 BOX 5/4/7 BOX

*TOTAL POOL ODDS (7 HORSES): ($119)

*FIELD ODDS VALUE PER HORSE: ($17)

*OUR TOP 3 PICKS ODDS VALUE PER HORSE: ($10.67)

*HORSES with the Best "WIN" Percentage Record: 4/5/3/7

*TRAINERS with the Best "IN THE MONEY" Percentage Record: 1/4/6/5

RACE #2 BELTERRA PARK – PURSE: $10,500
RACE 2 CLAIMING

POST TIME: 01.04 PM – Distance: 6 FURLONGS ON THE DIRT

PICK ORDER
M/L
P/O
HORSE NAME
JOCKEY

WIN

5/1

$12.00

(8) Judge Parker

J McKee (48%)

PLACE

7/2

$9.00

(1) Enjoy Baseball

R Mojica, Jr. (41%)

SHOW

8/1

$18.00

(3) Big Island

P W Ouzts (35%)

JOKER

12/1

$26.00

(7) Pull Me Back

R Miranda (26%)

ALTERNATE 1

9/1

$20.00

(2) My Mae Day

G Lagunes

ALTERNATE 2

12/1

$26.00

(6) Ola Que Tal

A Serpa

*EXACTA: 8/1 BOX 1/3 BOX 3/7 BOX

*TRIFECTA: 8/1/3 BOX 7/1/3 BOX

*TOTAL POOL ODDS (8 HORSES): ($128)

*FIELD ODDS VALUE PER HORSE: ($16)

*OUR TOP 3 PICKS ODDS VALUE PER HORSE: ($13)

*HORSES with the Best "WIN" Percentage Record: 3/2/1/4

*TRAINERS with the Best "IN THE MONEY" Percentage Record: 1/2/3/5

RACE #3 BELTERRA PARK – PURSE: $7,500
RACE 3 MAIDEN CLAIMING

POST TIME: 01.33 PM – Distance: 5 1/2 FURLONGS ON THE DIRT

PICK ORDER
M/L
P/O
HORSE NAME
JOCKEY

WIN

15/1

$32.00

(9) Santo Bruno

J McKee (48%)

PLACE

7/2

$9.00

(6) Chili Nelson

R Mojica, Jr. (41%)

SHOW

5/2

$7.00

(5) Modern Day Drifter

P W Ouzts (35%)

JOKER

10/1

$22.00

(2) King Bing Hawk

S Leon (33%)

ALTERNATE 1

5/1

$12.00

(8) Pour Decisions

J E Lopez

ALTERNATE 2

9/2

$11.00

(1A) In the Game

G Lagunes

*EXACTA: 9/6 BOX 6/5 BOX 5/2 BOX

*TRIFECTA: 9/6/5 BOX 2/6/5 BOX

*TOTAL POOL ODDS (10 HORSES): ($216)

*FIELD ODDS VALUE PER HORSE: ($21.6)

*OUR TOP 3 PICKS ODDS VALUE PER HORSE: ($16)

*HORSES with the Best "WIN" Percentage Record: 1/2/1A/3

*TRAINERS with the Best "IN THE MONEY" Percentage Record: 5/7/6/9

RACE #4 BELTERRA PARK – PURSE: $14,100
RACE 4 MAIDEN SPECIAL WEIGHT

POST TIME: 02.02 PM – Distance: 1 MILE ON THE TURF

PICK ORDER
M/L
P/O
HORSE NAME
JOCKEY

WIN

12/1

$26.00

(11) Nomiraclesneeded

J McKee (48%)

PLACE

8/1

$18.00

(9) New Hope Road

R Mojica, Jr. (41%)

SHOW

15/1

$32.00

(6) Mine's Perfect

P W Ouzts (35%)

JOKER

8/1

$18.00

(12) Demora

S Leon (33%)

ALTERNATE 1

3/1

$8.00

(4) Free

C Conning

ALTERNATE 2

15/1

$32.00

(10) Sally

R Miranda

*EXACTA: 11/9 BOX 9/6 BOX 6/12 BOX

*TRIFECTA: 11/9/6 BOX 12/9/6 BOX

*TOTAL POOL ODDS (16 HORSES): ($518)

*FIELD ODDS VALUE PER HORSE: ($32.38)

*OUR TOP 3 PICKS ODDS VALUE PER HORSE: ($25.33)

*HORSES with the Best "WIN" Percentage Record: 10/4/8/5

*TRAINERS with the Best "IN THE MONEY" Percentage Record: 6/5/1/11

RACE #5 BELTERRA PARK – PURSE: $14,100
RACE 5 MAIDEN SPECIAL WEIGHT

POST TIME: 02.31 PM – Distance: 6 FURLONGS ON THE DIRT

PICK ORDER
M/L
P/O
HORSE NAME
JOCKEY

WIN

4/1

$10.00

(4) Fat Account

J McKee (48%)

PLACE

5/2

$7.00

(3) Delaney

S Leon (33%)

SHOW

15/1

$32.00

(1) Tiz Deja Blue

R Miranda (26%)

JOKER

20/1

$42.00

(5) Be My Doctor

C A Diaz (25%)

ALTERNATE 1

3/1

$8.00

(8) Smuggler's Ghost

A Crispin

ALTERNATE 2

7/2

$9.00

(6) Bourbon Trail

A Achard

*EXACTA: 4/3 BOX 3/1 BOX 1/5 BOX

*TRIFECTA: 4/3/1 BOX 5/3/1 BOX

*TOTAL POOL ODDS (8 HORSES): ($182)

*FIELD ODDS VALUE PER HORSE: ($22.75)

*OUR TOP 3 PICKS ODDS VALUE PER HORSE: ($16.33)

*HORSES with the Best "WIN" Percentage Record: 4/8/1

*TRAINERS with the Best "IN THE MONEY" Percentage Record: 5/4/6/8

RACE #6 BELTERRA PARK – PURSE: $8,000
RACE 6 MAIDEN CLAIMING

POST TIME: 03.00 PM – Distance: 6 FURLONGS ON THE DIRT

PICK ORDER
M/L
P/O
HORSE NAME
JOCKEY

WIN

5/1

$12.00

(7) Moon's Image

J McKee (48%)

PLACE

9/2

$11.00

(5) Forbetterorworse

R Mojica, Jr. (41%)

SHOW

3/1

$8.00

(3) Litany

P W Ouzts (35%)

JOKER

20/1

$42.00

(11) Cherokee Hawk

S Leon (33%)

ALTERNATE 1

8/1

$18.00

(8) Skatingonthinice

R Miranda

ALTERNATE 2

15/1

$32.00

(1) Cazman

G Lagunes

*EXACTA: 7/5 BOX 5/3 BOX 3/11 BOX

*TRIFECTA: 7/5/3 BOX 11/5/3 BOX

*TOTAL POOL ODDS (11 HORSES): ($291)

*FIELD ODDS VALUE PER HORSE: ($26.45)

*OUR TOP 3 PICKS ODDS VALUE PER HORSE: ($10.33)

*HORSES with the Best "WIN" Percentage Record: 11/8/10/1

*TRAINERS with the Best "IN THE MONEY" Percentage Record: 7/3/5/2

RACE #7 BELTERRA PARK – PURSE: $7,500
RACE 7 MAIDEN CLAIMING

POST TIME: 03.29 PM – Distance: 1 MILE ON THE DIRT

PICK ORDER
M/L
P/O
HORSE NAME
JOCKEY

WIN

5/1

$12.00

(5) Strong Work

R Mojica, Jr. (41%)

PLACE

3/1

$8.00

(10) Rosefinch

P W Ouzts (35%)

SHOW

15/1

$32.00

(12) Saffron Girl

A Lezcano (28%)

JOKER

12/1

$26.00

(1) Imnotsmall

R Miranda (26%)

ALTERNATE 1

20/1

$42.00

(4) Sweet Miss Pablo

G Lagunes

ALTERNATE 2

6/1

$14.00

(3) Orleans

A Serpa

*EXACTA: 5/10 BOX 10/12 BOX 12/1 BOX

*TRIFECTA: 5/10/12 BOX 1/10/12 BOX

*TOTAL POOL ODDS (12 HORSES): ($302)

*FIELD ODDS VALUE PER HORSE: ($25.17)

*OUR TOP 3 PICKS ODDS VALUE PER HORSE: ($17.33)

*HORSES with the Best "WIN" Percentage Record: 3/9/1/2

*TRAINERS with the Best "IN THE MONEY" Percentage Record: 1/6/5/10

RACE #8 BELTERRA PARK – PURSE: $7,500
RACE 8 CLAIMING

POST TIME: 03.58 PM – Distance: 6 FURLONGS ON THE DIRT

PICK ORDER
M/L
P/O
HORSE NAME
JOCKEY

WIN

12/1

$26.00

(2) One Thirty Nine

R Mojica, Jr. (41%)

PLACE

20/1

$42.00

(3) Numbers Never Lie

P W Ouzts (35%)

SHOW

8/1

$18.00

(1) High Above

S Leon (33%)

JOKER

7/2

$9.00

(7) Vineyard

C Conning (28%)

ALTERNATE 1

5/1

$12.00

(10) Town Drunk

R Miranda

ALTERNATE 2

10/1

$22.00

(4) Stayonthegrind

G Lagunes

*EXACTA: 2/3 BOX 3/1 BOX 1/7 BOX

*TRIFECTA: 2/3/1 BOX 7/3/1 BOX

*TOTAL POOL ODDS (10 HORSES): ($219)

*FIELD ODDS VALUE PER HORSE: ($21.9)

*OUR TOP 3 PICKS ODDS VALUE PER HORSE: ($28.67)

*HORSES with the Best "WIN" Percentage Record: 5/1/8/2

*TRAINERS with the Best "IN THE MONEY" Percentage Record: 7/10/8/6