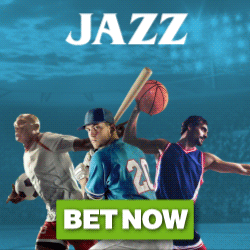 Sports Handicapper Ron Raymond has released his free tipsheet card for Friday, May 29th and today's tipsheet is from Tampa Bay Downs.

Today's Track: **
TAMPA BAY DOWNS

** – 5/29/20 – Post Time 12:35 pm
*NOTE: In case of any late scratches, use the ALTERNATE picks below and bump every selections up in order.
*BETTING TIP: Please check out Ron Raymond's "How to Bet the Horses" tutorial on different ways to bet today's picks. Good luck!
RACE #1 TAMPA BAY DOWNS – PURSE: $10,000
RACE 1 CLAIMING

POST TIME: 12.35 PM – Distance: 1 MILE 40 YARDS ON THE DIRT

PICK ORDER
M/L
P/O
HORSE NAME
JOCKEY

WIN

2/1

$6.00

(3) Completely Bonkers

A A Gallardo (44%)

PLACE

8/1

$18.00

(5) Seventysevenwilow

R D Allen, Jr. (43%)

SHOW

7/2

$9.00

(4) Crown to the Gold

T B Mejia (35%)

JOKER

8/5

$5.20

(6) Reigning Warrior

A Suarez (28%)

ALTERNATE 1

20/1

$42.00

(7) Allegiance

O Hernandez

ALTERNATE 2

12/1

$26.00

(8) Malekith

V Severino

*EXACTA: 3/5 BOX 5/4 BOX 4/6 BOX

*TRIFECTA: 3/5/4 BOX 6/5/4 BOX

*TOTAL POOL ODDS (8 HORSES): ($190.2)

*FIELD ODDS VALUE PER HORSE: ($23.78)

*OUR TOP 3 PICKS ODDS VALUE PER HORSE: ($11)

*HORSES with the Best "WIN" Percentage Record: 3/5/8/2

*TRAINERS with the Best "IN THE MONEY" Percentage Record: 3/5/2/8

RACE #2 TAMPA BAY DOWNS – PURSE: $11,500
RACE 2 MAIDEN CLAIMING

POST TIME: 01.08 PM – Distance: 1 1/16 MILES ON THE TURF

PICK ORDER
M/L
P/O
HORSE NAME
JOCKEY

WIN

30/1

$62.00

(5) Minewellreceived

A A Gallardo (44%)

PLACE

9/2

$11.00

(8) Bain Town Woman

G Wales (36%)

SHOW

30/1

$62.00

(10) Legal in Canada

S Spieth (36%)

JOKER

2/1

$6.00

(4) Honesta

T B Mejia (35%)

ALTERNATE 1

6/1

$14.00

(12) Nostalgia

W Martinez

ALTERNATE 2

8/1

$18.00

(1) By Th Light of Day

J E Lopez

*EXACTA: 5/8 BOX 8/10 BOX 10/4 BOX

*TRIFECTA: 5/8/10 BOX 4/8/10 BOX

*TOTAL POOL ODDS (14 HORSES): ($376)

*FIELD ODDS VALUE PER HORSE: ($26.86)

*OUR TOP 3 PICKS ODDS VALUE PER HORSE: ($45)

*HORSES with the Best "WIN" Percentage Record: 4/3/2/1

*TRAINERS with the Best "IN THE MONEY" Percentage Record: 4/6/12/9

RACE #3 TAMPA BAY DOWNS – PURSE: $10,300
RACE 3 CLAIMING

POST TIME: 01.38 PM – Distance: 6 1/2 FURLONGS ON THE DIRT

PICK ORDER
M/L
P/O
HORSE NAME
JOCKEY

WIN

7/2

$9.00

(1) Shanghaisweetheart

D Centeno (53%)

PLACE

9/2

$11.00

(7) Ashlie Nicole

A A Gallardo (44%)

SHOW

8/1

$18.00

(2) Commander of Death

T B Mejia (35%)

JOKER

2/1

$6.00

(6) Winning Quality

J E Lopez (34%)

ALTERNATE 1

5/1

$12.00

(5) Candy for All

A Santos

ALTERNATE 2

5/1

$12.00

(8) Animauxselle

W A Garcia

*EXACTA: 1/7 BOX 7/2 BOX 2/6 BOX

*TRIFECTA: 1/7/2 BOX 6/7/2 BOX

*TOTAL POOL ODDS (9 HORSES): ($254)

*FIELD ODDS VALUE PER HORSE: ($28.22)

*OUR TOP 3 PICKS ODDS VALUE PER HORSE: ($12.67)

*HORSES with the Best "WIN" Percentage Record: 1/5/6/9

*TRAINERS with the Best "IN THE MONEY" Percentage Record: 1/6/5/8

RACE #4 TAMPA BAY DOWNS – PURSE: $11,000
RACE 4 CLAIMING

POST TIME: 02.08 PM – Distance: 1 1/16 MILES ON THE TURF

PICK ORDER
M/L
P/O
HORSE NAME
JOCKEY

WIN

7/2

$9.00

(10) Snow Lion

D Centeno (53%)

PLACE

8/1

$18.00

(7) Threeninetytwo

A A Gallardo (44%)

SHOW

8/1

$18.00

(1) Husband in Law

R Mena (41%)

JOKER

6/1

$14.00

(3) Sky D

G Wales (36%)

ALTERNATE 1

5/1

$12.00

(14) Overpraise

W Martinez

ALTERNATE 2

15/1

$32.00

(4) Yadi

A Quinonez

*EXACTA: 10/7 BOX 7/1 BOX 1/3 BOX

*TRIFECTA: 10/7/1 BOX 3/7/1 BOX

*TOTAL POOL ODDS (14 HORSES): ($339)

*FIELD ODDS VALUE PER HORSE: ($24.21)

*OUR TOP 3 PICKS ODDS VALUE PER HORSE: ($15)

*HORSES with the Best "WIN" Percentage Record: 6/5/14/7

*TRAINERS with the Best "IN THE MONEY" Percentage Record: 14/6/7/10

RACE #5 TAMPA BAY DOWNS – PURSE: $20,000
RACE 5 MAIDEN SPECIAL WEIGHT

POST TIME: 02.40 PM – Distance: 5 FURLONGS ON THE DIRT

PICK ORDER
M/L
P/O
HORSE NAME
JOCKEY

WIN

6/1

$14.00

(5) Cake and Eat It To

R D Allen, Jr. (43%)

PLACE

9/2

$11.00

(8) Financial Gain

R Mena (41%)

SHOW

10/1

$22.00

(2) Globaltroublecoco

J A Batista (36%)

JOKER

5/1

$12.00

(4) Fury Kap

J C Ferrer (33%)

ALTERNATE 1

15/1

$32.00

(7) Lil Green Machine

A Santos

ALTERNATE 2

5/2

$7.00

(9) Dr Parker

A Suarez

*EXACTA: 5/8 BOX 8/2 BOX 2/4 BOX

*TRIFECTA: 5/8/2 BOX 4/8/2 BOX

*TOTAL POOL ODDS (9 HORSES): ($162)

*FIELD ODDS VALUE PER HORSE: ($18)

*OUR TOP 3 PICKS ODDS VALUE PER HORSE: ($15.67)

*HORSES with the Best "WIN" Percentage Record: 1

*TRAINERS with the Best "IN THE MONEY" Percentage Record: 8/5/2/9

RACE #6 TAMPA BAY DOWNS – PURSE: $20,000
RACE 6 ALLOWANCE OPTIONAL CLAIMING

POST TIME: 03.11 PM – Distance: 1 1/16 MILES ON THE TURF

PICK ORDER
M/L
P/O
HORSE NAME
JOCKEY

WIN

6/1

$14.00

(10) Gravitas

D Centeno (53%)

PLACE

7/2

$9.00

(1) Danzing Dunhill

A A Gallardo (44%)

SHOW

6/1

$14.00

(4) Cadet Connelly

R D Allen, Jr. (43%)

JOKER

30/1

$62.00

(5) Buffalo Max

H Villa-Gomez (42%)

ALTERNATE 1

10/1

$22.00

(7) Alley Oop Johnny

R Mena

ALTERNATE 2

6/1

$14.00

(9) Mecha Corta

J A Batista

*EXACTA: 10/1 BOX 1/4 BOX 4/5 BOX

*TRIFECTA: 10/1/4 BOX 5/1/4 BOX

*TOTAL POOL ODDS (10 HORSES): ($229)

*FIELD ODDS VALUE PER HORSE: ($22.9)

*OUR TOP 3 PICKS ODDS VALUE PER HORSE: ($12.33)

*HORSES with the Best "WIN" Percentage Record: 3/5/1/2

*TRAINERS with the Best "IN THE MONEY" Percentage Record: 1/10/8/7

RACE #7 TAMPA BAY DOWNS – PURSE: $30,000
RACE 7 HANDICAP

POST TIME: 03.43 PM – Distance: 7 FURLONGS ON THE DIRT

PICK ORDER
M/L
P/O
HORSE NAME
JOCKEY

WIN

5/1

$12.00

(8) All Good Times

D Centeno (53%)

PLACE

5/2

$7.00

(2) Proposition

A A Gallardo (44%)

SHOW

7/2

$9.00

(4) Suzie'ssteppinout

R D Allen, Jr. (43%)

JOKER

15/1

$32.00

(6) Dreaming Diamonds

R Mena (41%)

ALTERNATE 1

10/1

$22.00

(3) Redeem My Heart

S Spieth

ALTERNATE 2

8/1

$18.00

(10) Caught Up in You

W Martinez

*EXACTA: 8/2 BOX 2/4 BOX 4/6 BOX

*TRIFECTA: 8/2/4 BOX 6/2/4 BOX

*TOTAL POOL ODDS (10 HORSES): ($204)

*FIELD ODDS VALUE PER HORSE: ($20.4)

*OUR TOP 3 PICKS ODDS VALUE PER HORSE: ($9.33)

*HORSES with the Best "WIN" Percentage Record: 4/10/7/8

*TRAINERS with the Best "IN THE MONEY" Percentage Record: 9/6/8/2

RACE #8 TAMPA BAY DOWNS – PURSE: $12,500
RACE 8 CLAIMING

POST TIME: 04.15 PM – Distance: 1 MILE ON THE TURF

PICK ORDER
M/L
P/O
HORSE NAME
JOCKEY

WIN

7/2

$9.00

(4) Noble Intentions

D Centeno (53%)

PLACE

6/1

$14.00

(6) Shenu Shenume

A A Gallardo (44%)

SHOW

15/1

$32.00

(11) J's Twostep Beauty

R D Allen, Jr. (43%)

JOKER

8/1

$18.00

(10) Unabridged

R Mena (41%)

ALTERNATE 1

4/1

$10.00

(1) Strong Gem

J A Batista

ALTERNATE 2

15/1

$32.00

(7) No Sniveling

G Wales

*EXACTA: 4/6 BOX 6/11 BOX 11/10 BOX

*TRIFECTA: 4/6/11 BOX 10/6/11 BOX

*TOTAL POOL ODDS (14 HORSES): ($357)

*FIELD ODDS VALUE PER HORSE: ($25.5)

*OUR TOP 3 PICKS ODDS VALUE PER HORSE: ($18.33)

*HORSES with the Best "WIN" Percentage Record: 6/7/10/3

*TRAINERS with the Best "IN THE MONEY" Percentage Record: 8/10/11/4

RACE #9 TAMPA BAY DOWNS – PURSE: $10,000
RACE 9 MAIDEN CLAIMING

POST TIME: 04.47 PM – Distance: 5 1/2 FURLONGS ON THE DIRT

PICK ORDER
M/L
P/O
HORSE NAME
JOCKEY

WIN

5/2

$7.00

(1) Play the Max

A A Gallardo (44%)

PLACE

6/1

$14.00

(12) Merengue

R Mena (41%)

SHOW

15/1

$32.00

(5) Ima Daredevil

J A Batista (36%)

JOKER

20/1

$42.00

(2) Run Snip Run

G Wales (36%)

ALTERNATE 1

20/1

$42.00

(13) Blazing Ruby

T B Mejia

ALTERNATE 2

20/1

$42.00

(10) Beach Lady

N G Goodwin

*EXACTA: 1/12 BOX 12/5 BOX 5/2 BOX

*TRIFECTA: 1/12/5 BOX 2/12/5 BOX

*TOTAL POOL ODDS (14 HORSES): ($431)

*FIELD ODDS VALUE PER HORSE: ($30.79)

*OUR TOP 3 PICKS ODDS VALUE PER HORSE: ($17.67)

*HORSES with the Best "WIN" Percentage Record: 6/12/11/7

*TRAINERS with the Best "IN THE MONEY" Percentage Record: 9/1/11/14