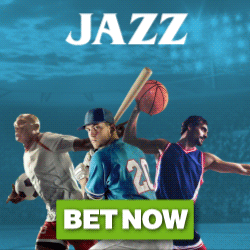 The New York Giants will be in a for a roller-coaster of a season, so hop on, buckle up and enjoy the dysfunctional ride that has become this teams identity for the better part of the last decade.
For a franchise that is firmly stuck in between recent success (via Super Bowl wins), under performing players and an unrealistic fan base accompanied by relentless media outlets, this season especially will be a circus show in full production.  The team isn't that good, with one proven playmaker on offense, Saquon Barkley and a rebuilding defense, there is some major development that needs to be done.
Golden Tate is out for the first four games, and Eli Manning is a shell of his shell from last year.  There's already a full blown QB controversy without a single meaningful snap being made, and this is all a result of poor and untimely drafting by team management.  The Media is going to be all over this team micromanaging every decision that is made as every loss piles up.
Thankfully the Giants have some softballs on the schedule, so some improvement is in store.  Is this franchise really going to put all their hope in Barkley as it appears they are doing?  If so, it's going to be a long season, regardless of how productive he is.
Philadelphia Eagles Total Wins Odds
Want to wager on season totals? Bet here…
2019 Win Total: 6 (over +120/under -140)
2018 Wins: 5
Philadelphia Eagles 2019 Schedule
Sunday 9/8, 4:25 pm at Dallas Cowboys (DAL -7)
Sunday 9/15, 1:00 pm vs. Buffalo Bills (NYG -2.5)
Sunday 9/22, 4:05 pm at Tampa Bay (TB -4.0)
Sunday 9/29, 1:00 pm vs. Washington Redskins (NYG -3.0)
Sunday 10/6, 1:00 pm vs. Minnesota Vikings (MIN -4.0)
Thursday 10/10, 8:20 pm at New England Patriots (NE -10)
Sunday 10/20, 1:00 pm vs. Arizona Cardinals (NYG -5.0)
Sunday 10/27, 1:00 pm at Detroit Lions
Monday 11/4 8:15 pm vs. Dallas Cowboys
Sunday 11/10, 1:00 pm at New York Jets
Sunday 11/24 1:00 pm at Chicago Bears
Sunday 12/1, 1:00 pm vs. Green Bay Packers
Monday 12/9, 8:15 pm at Philadelphia Eagles
Sunday 12/15, 1:00 pm vs. Miami Dolphins
Sunday 12/22, 1:00 pm at Washington Redskins
Sunday 12/29, 1:00 pm vs. Philadelphia Eagles
X FACTOR: Eli Manning – How long with the city of New York be endeared to Eli Manning knowing there is a QB in wait – just yards away.  The irony is that no one know how good Daniel Jones is even going to be… he lost more games in college than he won.  Manning and his two SBs have a long leash, but at some point a fan base, media base and management board need to move on from the player if the player isn't going to move on from the team.  It's nice and all but doesn't translate into what matters most in this cut-throat business – WINS.  If Eli is good – all is good, if he's not this will be a season for the ages – and not in a good way.
PREDICTION: 7-9 – This is a fair assessment of team that has a lot of cupcakes on their schedule.  This includes a loss at Detroit, which is a game they could very much win.  The problem is that 6-10, 7-9 or 8-8 is the height of mediocrity and ensures only a mid-round draft pick and no playoffs.  There's an iceberg of mediocrity ahead, and there's no dodging it this year.