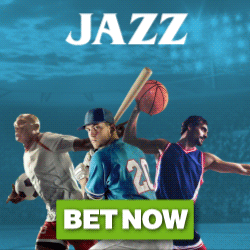 SPONSORED: http://www.bodog.ca
The Boston Red Sox stunned the Houston Astros and their fans in Minute Maid Park Tuesday night in an 8-2 route of the defending World Series Champions. After jumping out to a two-run lead in the first inning, Boston never looked back and sealed the deal in the eighth after putting up a five-spot on Roberto Osuna. With that victory, all of the pressure is back on Houston to tie the series in Game 4.
Bet on baseball at Bodog and get a free 100% bonus.
After dropping Game 1 of the ALCS at home and learning of Ace Chris Sale's debilitating stomach illness, Boston fans feared the worst. However, Jackie Bradley Jr. powered the Red Sox with a bases-loaded double in Game 2 and secured a lead that they would not relinquish. Bradley Jr. was at it again in Game 3, but this time the centerfielder cleared the bases with a grand slam and put the game out of reach for good.
Houston will need to find a way to stop Bradley Jr. in Game 4. Their league-best pitching staff (3.11 ERA) is already challenged by keeping MVP candidates Mookie Betts and JD Martinez at bay, so the addition of Bradley Jr. makes Boston virtually impossible to shut down entirely. Wednesday's game is essentially a must-win for Houston, so get set for what will surely be a riveting showdown.

Get your MLB odds at Bodog today.