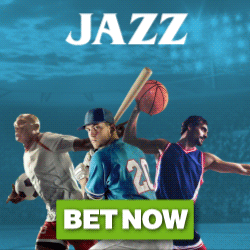 There are so many pro football contests out there, but how many don't take an act of congress to enter and keep up with.  Many are water downed, have multiple unnecessary levels and make it difficult to compete logistically.  The World Series of Handicapping (™)  contest (WSOH) is in its 8th running and has grown steadily to become one of the most enjoyable, most competitive Pro Football gaming contests out there.
The Best Contest of Its Kind Is Already Here!!
The WSOH-8 Contest is a minimal requirement, minimal level and minimal financial contribution competition that allows the common gamer to set up an account, choose the outcomes against the spread of NFL games, and rank their selections by assigning a confidence level to each pick.   Every week the WSOH member gets to choose any 7 game out comes they would like including over/under out comes.  In a full week this gives 32 options to select.  Once the WSOH member chooses the 7 outcomes they would like to submit… they assign a confidence level to each game with 1 being the least confident you are in an outcome and 7 being the most confidence that you are.
2019 PRO FOOTBALL CONTEST
For every pick that you get right, you score the confidence points assigned to that pick for the week.  For example if you chose New England -6 at home over the Pittsburgh Steelers and you were sure the Patriots were going to win convincingly than you would assign a "7" value that pick.  IF the Patriots win by 7 points or more, you will be awarded the 7 points for that game and for that week.  If New England wins by 6 points or less OR they lose outright, then points will be deducted from your week's total.  This is why it is imperative that you nail your confidence point assignment and yes you can finish with a negative score for the entire week, which is pretty common.
Before all of the game selection, and confidence assignment even takes place, you and your friends, and your friend's friends, and your family including older siblings, parents, grandparents and all distant relatives need to go to the web site listed below…
HOW TO REGISTER
Sign up by going here:  https://www.worldseriesofhandicapping.com/members-area/
Once on the site you can set up your own member account, which is easy and navigate through the site to learn about the site features, rules, along with a host of other resources and analysis to help you with your decisions.  The site is a one stop shop for everything you will need to be successful in this completion.  You can play for free, but do not qualify for the payouts, but the team at ATS recommends that you pay the annual membership fee of $50 for full access to all resources and payouts.
The Contest winner gets $1000+ (Progressive Jackpot), as the World Series of Handicapping (™) team will add $10 to each registration and if you have a perfect 7-0 week you get $50 for that week.  WSOH is committed to providing the ultimate customer gaming experience and wants you to feel free to try the contest out for free.  You will have until week two to decide if you want to go ahead pay for the membership.  Whether you are a member or not, you can play for all 17 weeks, but membership allows you to obtain certain advantages that help you be more effective in the contest.  In the coming weeks we will write weekly blogs highlighting tips and strategies for the WSOH-8 contest.
Good luck gamers and we will see you in the contest.