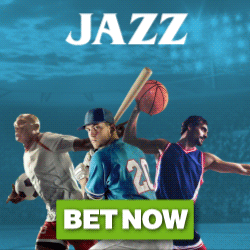 With Week 1 in the books, we have another slate of games to pick from in the World Series of Handicapping (WSOH).  This week poses certain challenges, namely because we only have a body of work of one game.  For many that's enough, and Vegas has no choice in the matter – they want their money too.  Here we want points, so we want to feel good about the picks we make, and we want to also have the freedom to play some risky angles as well.  This is why the WSOH contest is so great… there's margin to bet on whatever game you want, for whatever reason… it's a good thing.
PHILADELPHIA EAGLES -1.5 at ATLANTA FALCONS
Either the betting public in this league think the Eagles are better than they actually are OR that the Falcons are not as good as Vegas is representing.  I say neither – these two teams are equal, and now the expectation is that Carson Wentz goes on the road with no running to play a team that has an equal amount of play makers on it.  Atlanta is 10-1 straight up and 10-1 ATS in home openers with Matt Ryan.  Ryan is also 11-4 ATS as a home underdog.  Maybe the Eagles cover this one, but these two teams are far too even to risk it with so many other options out there.
DALLAS COWBOYS -4.5 at WASHINGTON REDSKINS
This game is more on point.  The line is fair, this is a road game for the Cowboys, and divisional games are traditionally closer, so all the makings for an upset are intact.  The Redskins are over hauling their roster a bit, bringing Adrian Peterson back, and starting Chris Thompson.  Jordan Reed appears healthy as well.  On the other side, Zeke Elliot should be firing on all cylinders as well, and this Dallas offense looks potent.  Before betting on this game, let's consider how bad the Giants maybe… if you buy into that narrative this is a big time fade, meaning the Cowboys will struggle with the Redskins.  0-1 teams like Washington that are home underdogs in their second game of the season are 25-8 ATS and 19-15 straight up.  These numbers should be concerning if you like the Cowboys a lot.
LOS ANGELES RAMS -2.5 vs. NEW ORLEANS SAINTS
This "revenge game" narrative that's going around… forget about it, the Saints don't have an issue with the Rams over how the game was last year was called.  It will be business as usual for Drew Brees and the Saints, and this will be a heavyweight battle between two offenses stacked with playmakers, going back and forth.  The Ram's are at home, and Vegas thinks they are better, but New Orleans is 21-8 ATS as an underdog in the last 5 years… only New England has been better.  Not sure where the heavy lean for the Rams is coming from as they have issues too… but this game is another one I can't get on board with.  Good Luck Gamers.