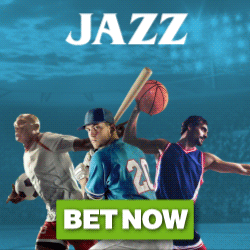 by Des Boodam
It's the twelfth week of the season, and the World Series of Handicapping contest hasn't gotten any easier.  In fact, if you don't get your picks in early, making NFL football picks on Thanksgiving week is exponentially tougher.  You have three fewer games to choose from, plus whoever is on bye… it's tough – good luck with things this week gamers.  The field did well getting their picks in early this week incorporating the Atlanta game into their mix… but I try to avoid divisional games this time of year – especially with weather being a factor.   I have some thoughts this week, that I hope aren't clouded by limited game analysis exposure and overeating.  Let's do work –
ATLANTA +13 at NEW ORLEANS
I get it … New Orleans has played in a lot of big games lately and eventually they will have a huge let down, but it wasn't this week.  Vegas knows what they are doing, and a lot of you were banking on that let down but it didn't happen.  It will sooner than later… just not week 12.
WASHINGTON +7.5 at DALLAS
See above… waiting on the Cowboys to provide a let down…  sorry gamers.
DETROIT +4 vs CHICAGO
I can  get with this one… Detroit at home playing against a back up QB on a shirt week.  How did Chicago win this game? Vegas made a killing, and a lot of you are 0-3.
NEW ENGLAND PATRIOTS -9 @ NEW YORK JETS
This game makes me nervous because of what I personally witnessed in Nashville with the Patriots.  They were dominated on both sides of the ball and there was legit reason to be concerned.  Best case scenario is that they were looking towards the bye and getting healthy, worst case scenario is that they are an old looking team that lacks defensive play makers.  Realistically they are somewhere in between those two ends of the spectrum, but here's my thing… I don't think the Patriots are trying to run up scores… I think they are getting the lead and going conservative.  The foot on the throat mentality doesn't exist with this years squad, which is why I believe they will be in close games for the next six weeks.
NEW YORKS GIANTS +5.5 vs PHILADELPHIA EAGLES
I haven't decided on whether or not I'm going to play this game yet, but I like the Giants to cover this game, and maybe win outright.  The Philadelphia pass rush isn't as potent as it was last year, and that's the only thing that will rattle Eli Manning.  I do love Carson Wentz, but I don't think the Eagles will be able to score at will on the road.  The Giants have the play makers on offense to and horses on defense to win this game outright, and definitely cover.
SEATTLE SEAHAWKS +3.5 @ CAROLINA PANTHERS
Well the Seahawks just beat the Packers, and the Panthers just lost to the Lions… so the inference I have to make here is that the Seahawks are better than we thought and the Panthers aren't as good as we thought.  Give me more than a field goal and I've got to take it.  The Panthers can still win by a field goal and you still be good to go if you take Seattle.  I'll take it.