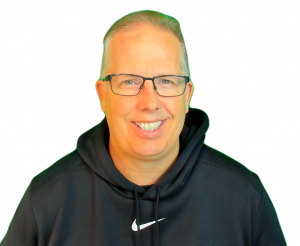 Welcome to ATS STATS, home to 4-time Champion Handicapper Ron Raymond and founder of "The Raymond Report" Sports Betting Tip Sheets.
Based out of Ottawa, Ontario Canada, ATS STATS is part of the PST Gaming Network that includes popular sites such as Phoenix Sports Ticket, World Series of Handicapping, Parlaycalculator.com and Hockeypicks.com.
How Did Ron Get Started?
In 1997, after leaving the Canadian Armed Forces, I was listening to sports handicapper Russ Culver on Sportsline.com radio and he was talking about an upcoming Dallas Cowboys vs. Washington Redskins football game. Prior to the game, the organization was going to have a huge ceremony and introduce past players before kickoff to get some positive energy in the stadium for the home team.
Now, from a sports betting angle, Russ knew this would be a huge uplifting factor for the Washington Redskins players on the field and how much energy they would get from the fans, it was a no brainer for the Washington team on that day who went on to win 21-16 as a +2.5 point home underdog.
It was at this moment in time, I knew exactly what I wanted to do in life!
Pioneer, Leader and Author
Going into my 24th season in the sports betting industry, I wish to be recognized as a pioneer in the online sports handicapping industry who brought innovation and creative thinking to my online properties. In 2009, I wrote a book called "Ron Raymond's 50 Greatest Sports Betting Secrets" which is listed on Amazon. Plus, proud to be the owner and founder of the World Series of Handicapping© Pro Football Contest going into its 9th season.
During my career, I have won numerous sports handicapping contests, website awards and have done numerous appearances on national radio, including Sports byline with Fred Wallin in 2018.
If you wish to contact Ron Raymond, please feel free to contact him at ronraymond@atsstats.com