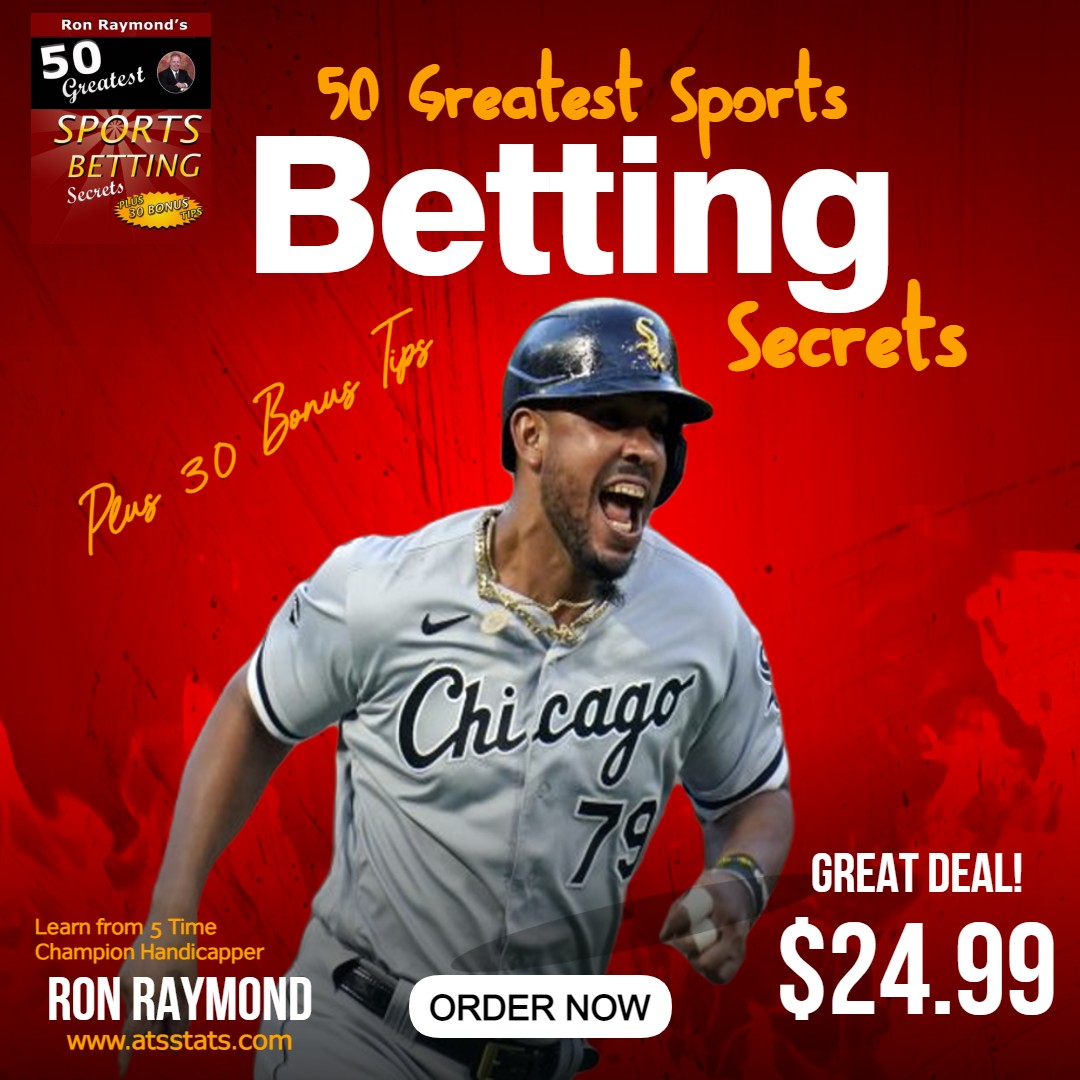 50 Greatest Sports Betting Secrets + 30 Bonus Tips!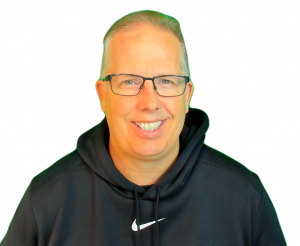 Learn how to win at sports betting with the help from 26-year veteran and 5-Time Champion Sports Handicapper Ron Raymond.
In Ron Raymond's book, "50 Greatest Sports Betting Secrets + 30 Bonus Tips", Ron shares the basic fundamentals of sports betting and how to avoid beginners mistakes and traps laid out by the bookmakers on a daily basis. (See 2 of Ron's tips below).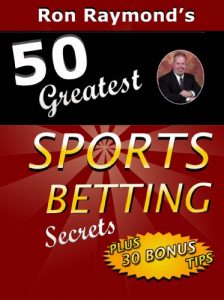 Also, Professional Sports Handicapper Ron Raymond has known and learned from some of the best sports gamblers of all times, such greats as Mike Lee (Vegas Legend), Bobby Bryde (Hockey Meister) Russ Culver (Las Vegas Bookmaker), Greg Dempson (NFL Gambling Historian) and many more respected industry leaders.
Download Ron Raymond's e-book today and let his early errors and miscalculations be your beginners guide to making the right bet today!
Learn About Ron's Two Golden Rules of Sports Betting:
If you follow the Raymond Report Sports Betting System, you know Ron's 2 "Golden Rules" of Sports Betting.
) Only bet on A & B type teams in the Raymond Report
) Only bet on teams who are in a Bullish or Neutral Cycle
Types of Teams – When you look at League Standings, you have 3 types of teams.
Tier 1 Teams (A): 60% or higher (Above Average Teams = High Public Confidence = Low Rewards)
Tier 2 Teams (B): 50% to 59.9% (Average Teams = Moderate Public Confidence = Medium Rewards)
Tier 3 Teams (C): 49.9% or Lower (Below Average Teams = Low Public Confidence = High Rewards)
VI = (Value Index) – The Value Index is the current market psychology of the betting public, based on a teams 7-game cycle.
BULLISH = Team is either (7-0, 6-1, or 5-2) in their last 7 games.
NEUTRAL = Team is either (3-4 or 4-3) in their last 7 games.
BEARISH = Team is either (0-7, 1-6 or 2-5) in their last 7 games.
*Bonus Tip: Never bet on MLB Double Header games, because of the miscellaneous factors which goes into managing a double header day for teams.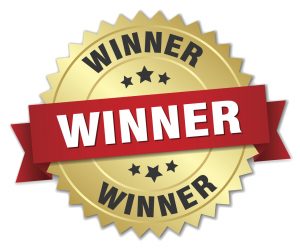 (Bonus Sports Betting Tips)
How to Avoid Beginners Mistakes in Sports Betting
Raymond Report Top 5 Sports Betting Tips
Ron Raymond is going into his 26th season in the sports betting industry and recognized as an early pioneer in the online sports handicapping industry who brought innovation and creative thinking to all of his online properties.
RON SHARES 2 BONUS TIPS BELOW:


You are minutes away from getting some of Ron Raymond's "Top Betting Secrets" the sportsbook don't want you to know about! Order the book by hitting the BUY NOW button below!