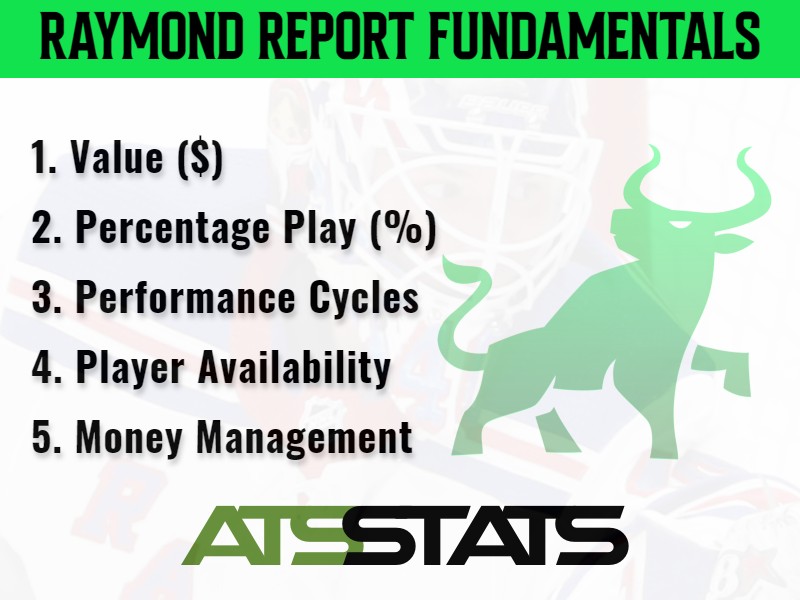 (Sports Investing Tips)
1. How to Avoid Beginners Mistakes in Sports Betting: Click Here…
2. Raymond Report Top 5 Sports Betting Tips: Click Here…
Ron's Money Management Chart
Using Ron's money management chart below, once you've decided on a team to wager on, use the following formula to determine the amounts of units to bet on that game.
Formula: Type of Team + Home/Away + Cycle = Bet Unit

Example: Columbus Blue Jackets (B Type Team) at (Home) in a (Neutral Cycle) would result in a 4 unit wager.
Welcome to ATS STATS, Home to the Raymond Report. The Raymond Report is a sports betting tipsheet based on the key fundamentals of sports handicapping; Value, Percentage Play and Performance Value Cycle. Learn more about the Raymond Report by viewing our tutorials.