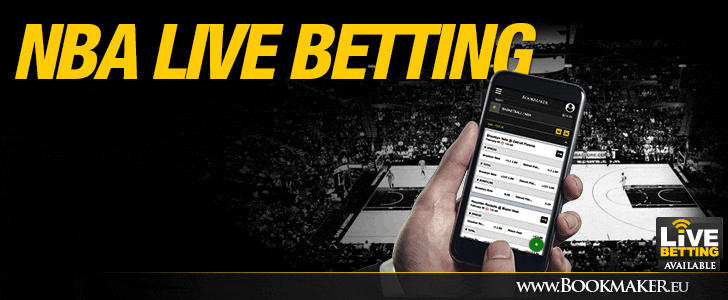 Reputation: 5/5
Bookmaker has been around since 2003.
Bookmaker is international with no restrictions so Americans can have a reputable and reliable book to wager with.
Our own personal experience with Bookmaker tells us that they're a safe and trustworthy book.
Personalization: 4.5/5
We gave Bookmaker high marks as it runs the full gamut. Sportsbook, Racebook, Pokerroom, and Casino.
Bookmaker runs commercial juice, so professional handicappers will want to find better odds elsewhere.
For the everyday, casual bettor, that's just looking for some gambling entertainment, Bookmaker is definitely a viable option and worth a look.
Bonuses/Promotions 5/5:
Bookmaker offers CashBack and Points rewards.
You can let Frequent Flyer points pay for your air-fair if you want to travel.
Bookmaker has their own store.
Free poker tournament entries.
Bookmaker networks with other sites meaning that if you have a book with them, that you can play free contests and have money transferred to your Bookmaker account if you win. This is a huge deal. Go to streakcatcher.com for more details.
The site has a good variety. They have all of the basics available to gamble on.
They take entertainment prop bets. Not always the greatest selection, but we once saw them offering the Over/Under on the next time Mel Gibson gets arrested. We thought that was pretty cool.
We thought that their sheer number of bonuses justified itself for a spot in the 'variety' section. Tons of fun rewards.
Site Layout 5/5:
Site is very well laid out. Easy to use. Easy to navigate. Everything is clearly organized.
A decade of innovations have changed this site into one of the better gambling sites on the net.
The site looks polished and well-finished.
Sign Up Simplicity 4.8/5:
Signing up was simple. A copy of my license, a credit card number and I was ready to go.
Their help line instantly cleared up a question we had and we were on our way in minutes.
Credit Card deposits were free.
With 6 ways to deposit, there are many options. Note: Aside from the Credit Card method, there will be some transfer fees.
Pay Out Simplicity 4.8/5:
Bookmaker offers 10 different withdrawal options.
All of the withdrawal options have fees attached.
Customer Service 5/5:
Customer Service is awesome. They have a live help line and they are easily accessible. Any time we've needed help, we're in and out without any issues.
You can reach them in a live chat, by phone, or if it's not urgent, you can email them with a timely response.
Mobile/Accessibility 5/5:
Bookmaker is Mobile accessible.
Overall Impression 4.9/5:
While we weren't too impressed with the fees for the withdrawal options, we were very impressed with all of the bonuses and the cash-back options. Bookmaker is definitely one of the better options in terms of extras and goodies. We were also very impressed with all the entertainment bets where we could bet on the Golden Globes, and even the Over/Under on when Mel Gibson is getting arrested again. We found the commercial juice and betting limits a little bit of a deterrent to professional sports handicappers but the site is highly recommended for any average gambler and even professionals too if they don't mind the juice.
Total Score: 49.0/50