The NBA season is upon us, which mean sports bettors are looking for any type of betting angles to win their betting tickets. The Golden State Warriors head coach Steve Kerr has won 68% of his game at Golden State, while Dwayne Casey of the Piston has only won 33% of his games in Detroit.
Also, Ron has a "Batman & Robin" theory when it comes to players, as the dynamic duo of Steph Curry and Klay Thompson, have a combine average record of winning 68% of their games when they are in the line up.
Check out all 3 charts below to find an edge betting NBA Basketball this season.
Need Winning Basketball Picks?
Follow the top basketball pickers this year at Bballpicks.com!
NBA Coaches Record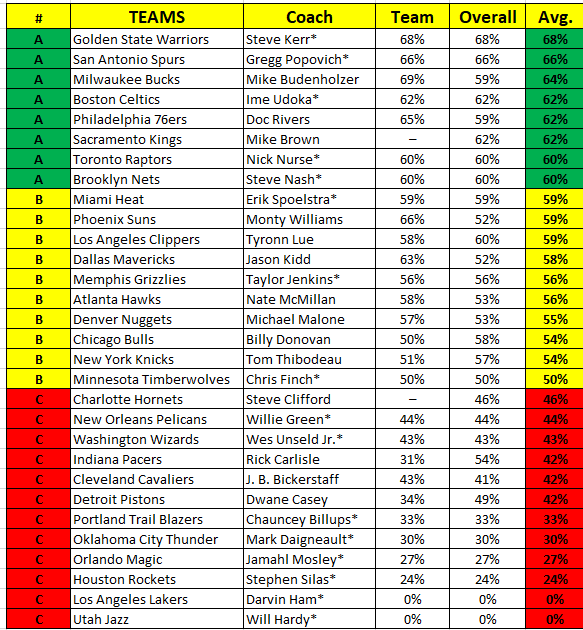 NBA Coaches & Batman/Robin Theory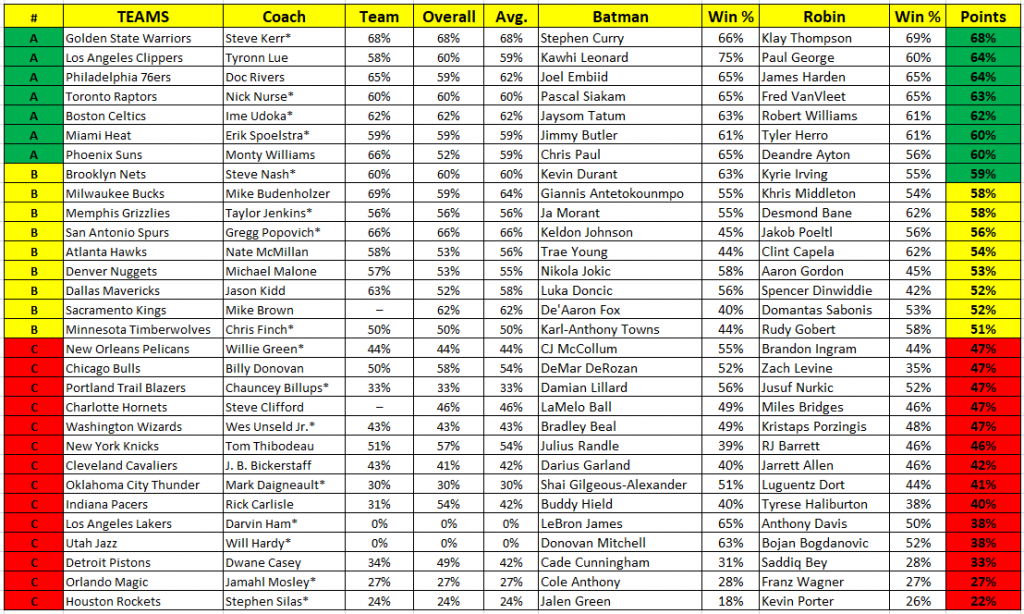 Batman & Robin Theory