Sports Handicapper Ron Raymond has released his updated Playmaker Charts for the NFL Week 2 games, along with the highlighted players who are "Questionable" for this weekends action.
What is the Triplet Factor?
Going back to the Dallas Cowboys dynasty days, Sports Handicapper Ron Raymond believes in the "Triplet" playmaker combination factor of Quarterback, Running Back and Receivers. Plus, throw in the kickers for good measure, now you have yourself a starting point on offense when handicapping this weekends games.
NFL Week 2 Playmaker Charts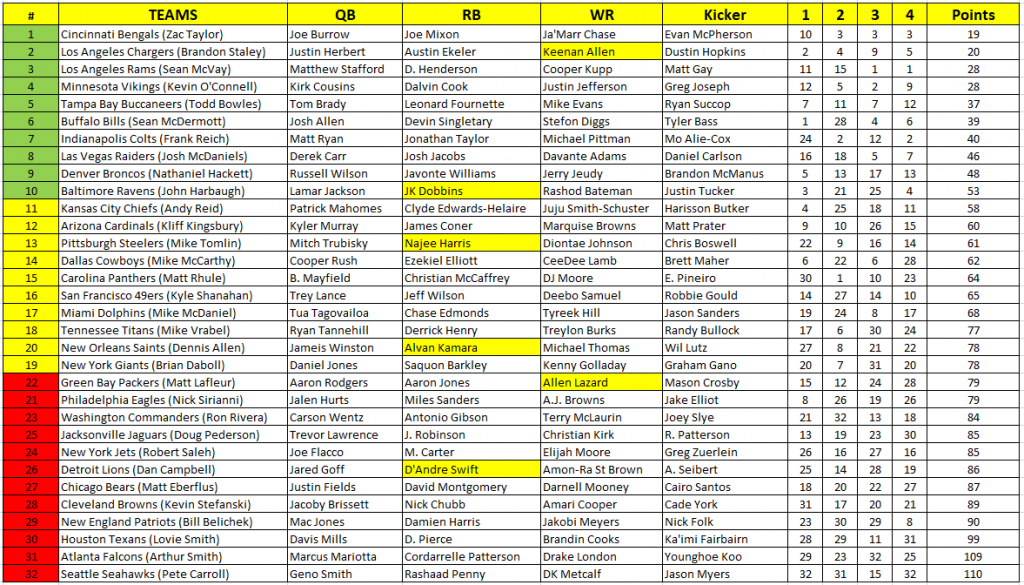 About Sports Handicapper Ron Raymond
Ron Raymond is a veteran sports handicapper going into his 26th season and is recognized as a pioneer in the online sports handicapping industry. In 2009, Ron Raymond wrote a book called "Ron Raymond's 50 Greatest Sports Betting Secrets" and it is now listed on Amazon.
Follow Ron Raymond on social media: