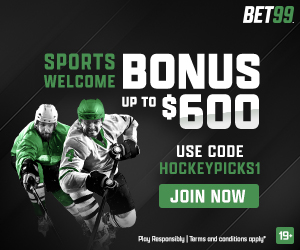 The Eastern Conference Finals have reached a critical juncture as the Carolina Hurricanes face off against the Florida Panthers in a high-stakes battle. Both teams have showcased their strengths throughout the season, and now their mettle will be tested in a pivotal matchup. In this report, we examine the statistical analysis and situational trends to provide insights into the potential outcome of this thrilling clash.
Carolina Hurricanes: Seeking a Resilient Comeback

The Carolina Hurricanes enter Game #3 after losing the first two games of the series against the Panthers. However, the Hurricanes possess a resilient spirit, as reflected in their season record of 60-35 SU. Despite their recent setbacks, they boast a strong away record of 27-19 SU, demonstrating their ability to perform under pressure. With an ATS record of 21-25-0 as road underdogs, the Hurricanes have a history of defying expectations in challenging circumstances.
In their last game against the Panthers, a narrow 2-1 defeat, the Hurricanes showcased their competitiveness and ability to keep the game close. With a determined mindset and a desire to turn the series around, the Hurricanes are poised to mount a fierce comeback.
Florida Panthers: Riding the Wave of Dominance

The Florida Panthers have established themselves as a dominant force throughout the season, evident in their solid record of 52-44 SU. With a home record of 25-21 SU, they have excelled in their own arena. Moreover, the Panthers' status as favorites in the upcoming game is bolstered by their record of 32 wins and 16 losses as home favorites.
This showcases their ability to thrive in front of their home crowd. Additionally, their impressive performance in the last three games, winning all three with a goals-for average of 2.67, reflects their current momentum and form. The Panthers' ability to control the game is further emphasized by their goals-against average of 3.03 at home. As they aim to build on their early series lead, the Panthers will rely on their home advantage and dominant play to secure another victory.
As the Eastern Conference Finals intensify, the Carolina Hurricanes and Florida Panthers stand as worthy adversaries. The Hurricanes, driven by their resilience and a strong track record as underdogs, are determined to mount a comeback. Meanwhile, the Panthers, boasting a dominant season record and an ability to capitalize on their home advantage, seek to maintain their winning streak.
As the two teams clash in Game #3, the outcome remains uncertain. Will the Hurricanes overcome their setbacks and defy expectations, or will the Panthers further solidify their dominance? Only time will reveal the answer as these Eastern Conference titans battle for supremacy.