Professional Sports Handicapper Ron Raymond presents his case on why betting on A-Type Teams in the NHL can be profitable at the right price and presents another case on why not to wager on C-Type Teams, as they only win 31.6% of their road games on Average.
Watch Monday's Breakfast Club Podcast, as Ron will go more into details with this chart.
Raymond Report Type of NHL Teams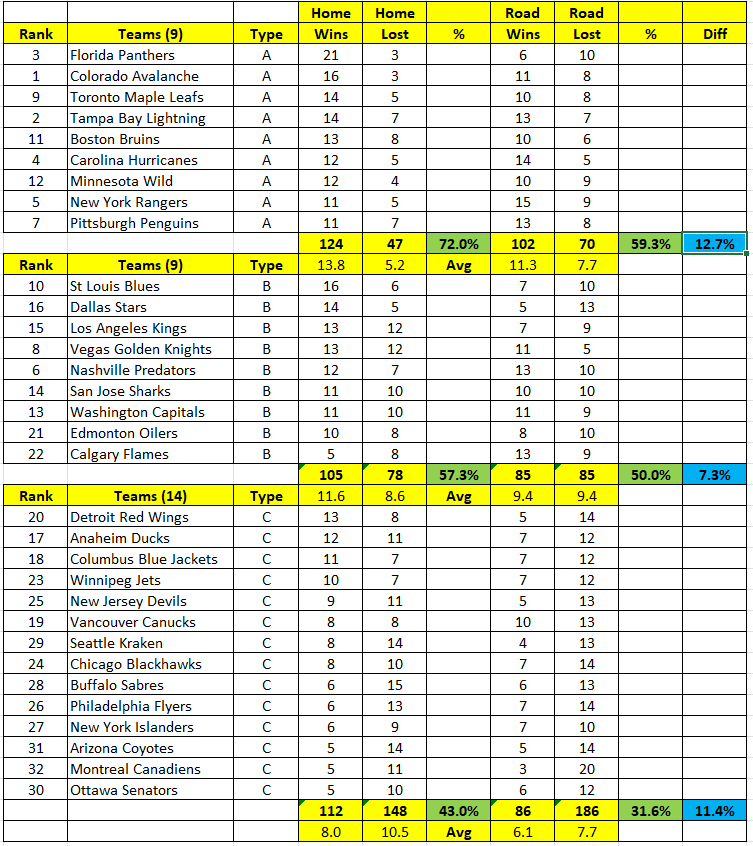 About Professional Sports Handicapper Ron Raymond
Ron Raymond is a veteran sports handicapper going into his 24th season and is recognized as a pioneer in the online sports handicapping industry. In 2009, Ron Raymond wrote a book called "Ron Raymond's 50 Greatest Sports Betting Secrets" and it is now listed on Amazon. Plus, Ron Raymond is the owner and founder of the World Series of Handicapping© Pro Football Contest going into its 9th season.
Follow Ron Raymond on social media: