Hockeypicks.com is one of the oldest hockey websites on the internet, going back to 1999 with over 10,000 registered users! Plus, 5-Time Champion Handicapper Ron Raymond who created the site in '99, will post his NHL picks on every hockey game for the 2022 season!
How does Hockeypicks.com work?
Once a user signs up, they are asked to predict each game with the "confidence meter", how confident they are on that team winning their game vs. their opponent.
Confidence Meter Chart
51% to 54% = Somewhat Confident, but it's almost a coin flip in my view!
55% to 62% = Pretty Confident, I like this pick, but I don't love this pick!
63% to 72% = Feeling Very confident, I've done my research on this game.
72% to 100% = Very High Confidence, it's my Best Bet of the Day!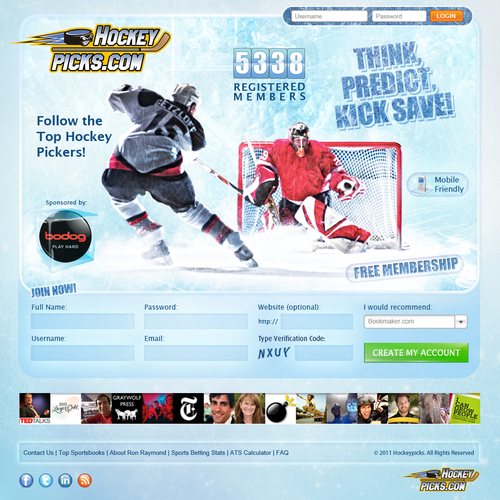 How does the "Your Confidence Level" work?
Once you've started making picks with the "confidence meter" on each game, the system will monitor and give you an average of your overall confidence level. The "Confidence Level" display is situated above the first matchup box. This tells you how "low or high" your confidence picks is on each game. Then, once you save your picks, your confidence level will be recorded and added to the entire communities.
*Tip: The more honest you are about making your picks, the better it is for the overall big picture of producing winning picks.
Who should you follow at Hockeypicks.com?
Why not start with the users who have proven themselves, as each Stanley Cup represents a perfect night! Anytime a Hockeypicks.com member goes 4-0 or better on the night, they are awarded a mini Stanley Cup to their profile.
More Questions About Hockeypicks.com
Frequently Asked Questions about Hockeypicks.com? Check it out here…