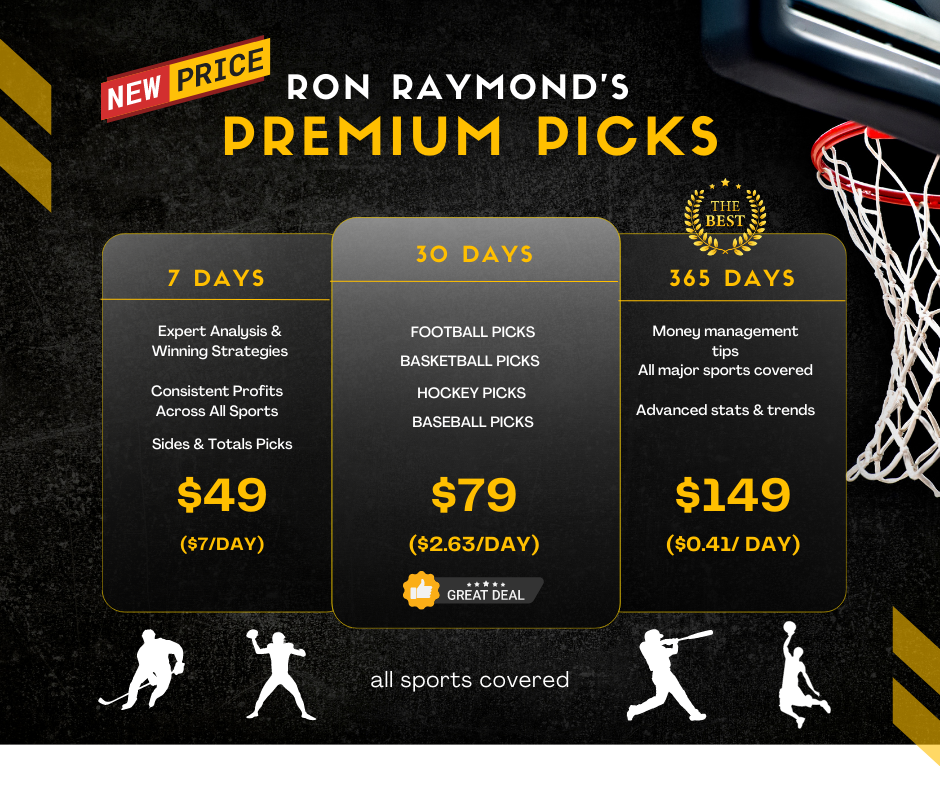 Unlock the secrets to sports betting success with our expertly curated premium packages! Experience the thrill of consistent profits, expert analysis, and winning strategies tailored for every sports enthusiast.
Choose from our affordable and flexible plans: ⭐ 7-Day Access ($49) – Perfect for those seeking a taste of victory ⭐ 30-Day Access ($79) – Ideal for a full month of top-notch picks and insights ⭐ 365-Day Access ($149) – Unleash the ultimate sports betting experience for an entire year
Each plan offers unparalleled access to all sports coverage, exclusive resources, real-time notifications, and a supportive community to help you stay ahead of the game. Don't miss this opportunity to invest in your sports betting journey with Ron Raymond's Premium Picks.
Act now and unlock your winning potential! 🎯