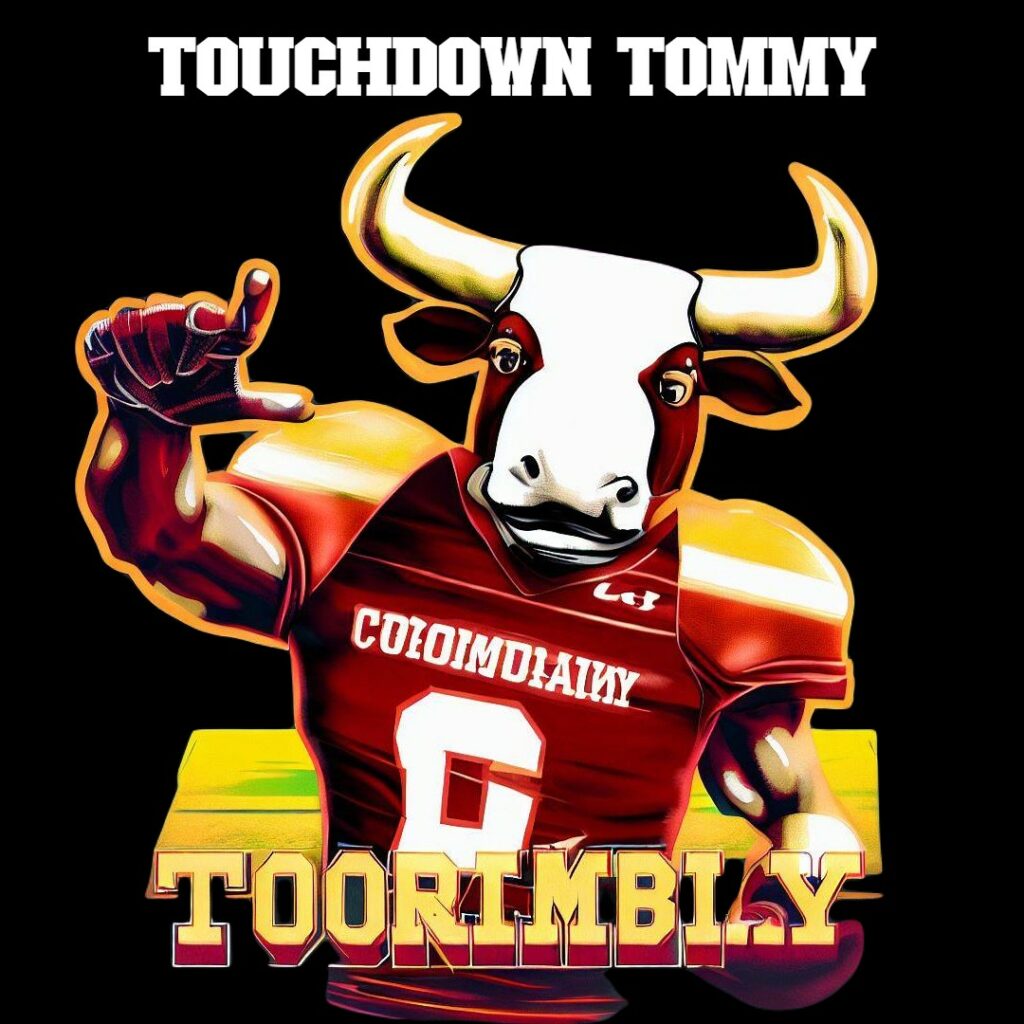 Biography: Get ready for college football like never before with Touchdown Tommy, the Raymond Report's ultimate college football fan! Combining an energetic personality and a passion for big plays, Tommy brings a party vibe that will make you feel like you're right in the heart of the action. Decked out in his colorful tailgate attire, he's the perfect Bull to represent the excitement and energy of college football.
But don't let his fun-loving nature fool you – Touchdown Tommy is also a serious analyst who knows the ins and outs of college football better than anyone. With a keen eye for spotting trends, analyzing matchups, and evaluating team dynamics, Tommy delivers expert insights and predictions that will keep you ahead of the game.
What to Expect from Touchdown Tommy:
In-depth college football analysis and insights
Entertaining and engaging content that captures the excitement of the game
Opportunities to interact and share your thoughts on the latest college football happenings
Follow Touchdown Tommy at the Raymond Report: Stay up-to-date with Touchdown Tommy's college football content by visiting the Raymond Report website at ATS STATS.COM. Be sure to bookmark the page and check back often for fresh articles, videos, and all the college football excitement you can handle!
Call-to-action: Ready to amp up your college football experience? Join Touchdown Tommy at the Raymond Report today and dive into the exhilarating world of college football!