Sports Handicapper Ron Raymond of the Raymond Report takes a look at the NFL teams best records against the point spread after a lost over the last 2 seasons. As you can see, some of the top records against the point spread after a lost includes teams with losing records.
In fact, 11 of the top 12 NFL teams with the best ATS Record have a losing SU record with the exception of Pete Carroll's Seattle Seahawks who have gone 9-7 SU over the last 2 years and 11-5-0 ATS after a lost.
BEST ATS RECORDS AFTER A LOST L2Y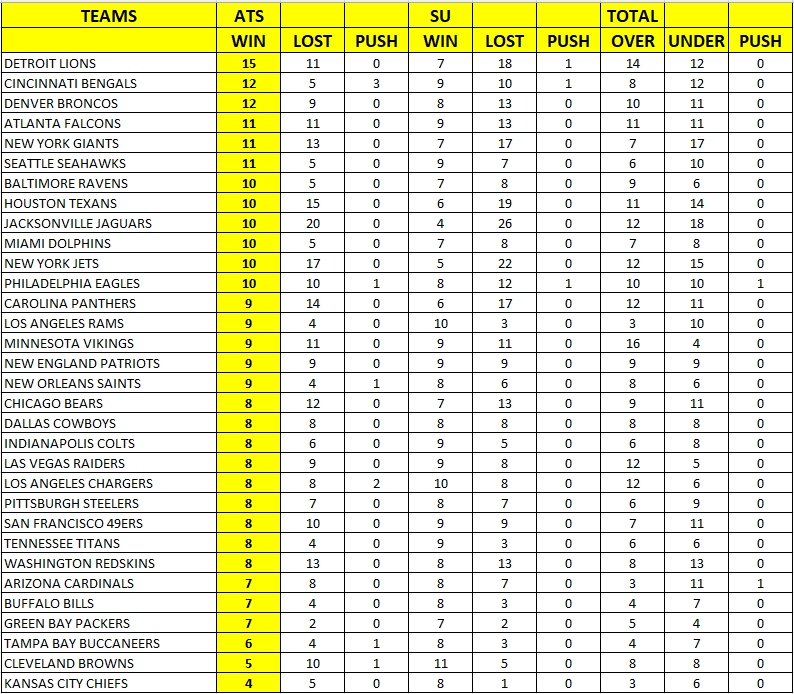 About Handicapper Ron Raymond
Ron Raymond is a veteran sports handicapper going into his 26th season and is recognized as a pioneer in the online sports handicapping industry. In 2009, Ron Raymond wrote a book called "Ron Raymond's 50 Greatest Sports Betting Secrets" and it is now listed on Amazon.