Sports Handicapper Ron Raymond of the Raymond Report takes a look at the top NFL teams who own the best records Straight Up (SU) after a WIN over the last 2 seasons.
The percentage play (%) is a big part of the Raymond Report Sports Betting System and finding when to bet on a team after a win or lost, depends on the type of team you wager on, As you can see from the Top 5 teams in the chart below, good teams find a way to create winning streaks after a win, but it's a coin flip when it comes to betting them against the spread, mostly because they are public favorites and the bookmaker know this betting angle.
If you follow the Raymond Report, you know I've been preaching over the last few years, why lay points, when you can bet the teams "Straight Up" on the money line. Sure you will pay more in juice, but the winning percentage is right up my alley!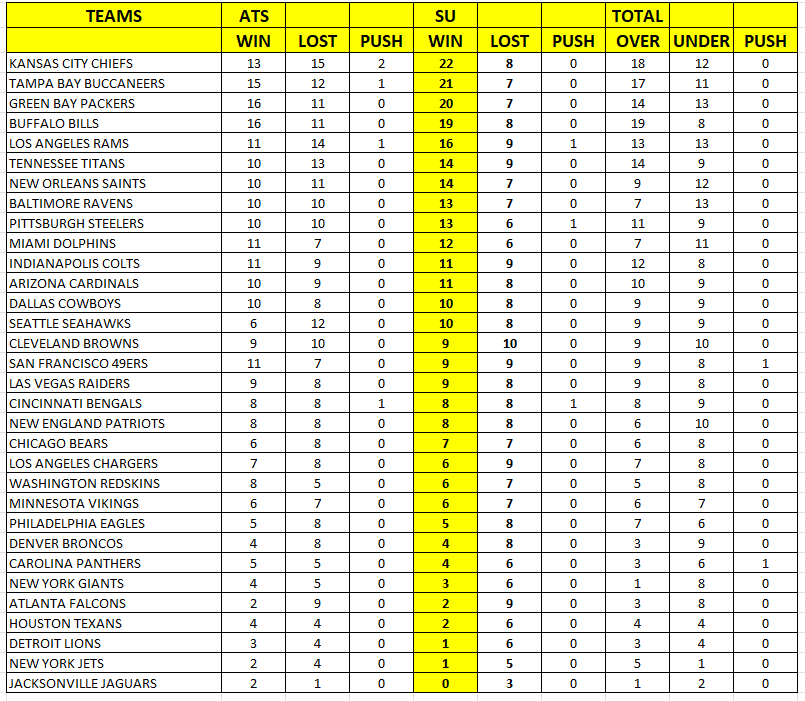 About Handicapper Ron Raymond
Ron Raymond is a veteran sports handicapper going into his 26th season and is recognized as a pioneer in the online sports handicapping industry. In 2009, Ron Raymond wrote a book called "Ron Raymond's 50 Greatest Sports Betting Secrets" and it is now listed on Amazon.