Sports Handicapper Ron Raymond of the Raymond Report reviews the 2022 MLB Baseball teams and how they compare vs. division opponents this season from a Straight Up (SU) point of view and who owns the best or worst OVER/UNDER records vs. division foes.
Surprisingly enough, the Miami Marlins are the only "C-TYPE" teams in the Raymond Report who seem to fare better than any other C-TYPE teams, as the Marlins are 24-19 SU vs. division opponents. Plus, the Houston Astros and New York Yankees are the only teams with over 30+ wins vs. division foes, while the Boston Red Sox are really disappointing their fan base with only 12 wins vs. division counter parts.
BEST RECORDS SU VS. DIVISION OPPONENTS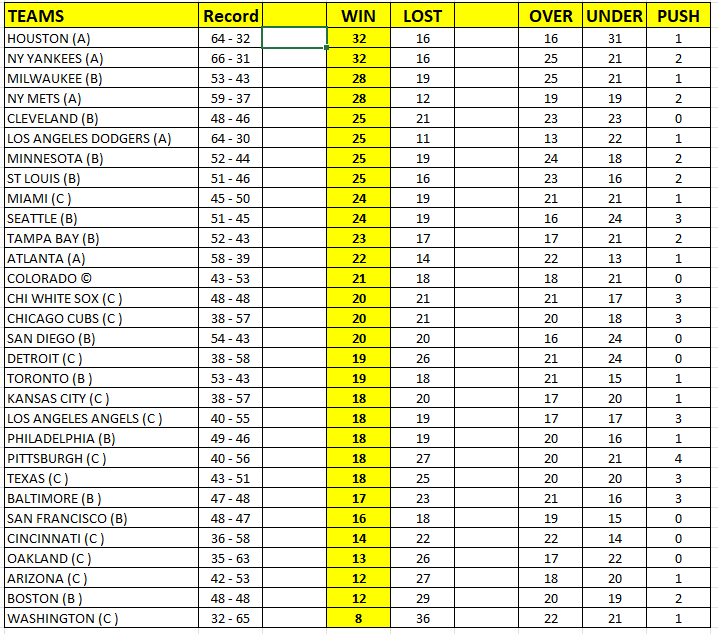 BEST OVER RECORDS VS. DIVISION OPPONENTS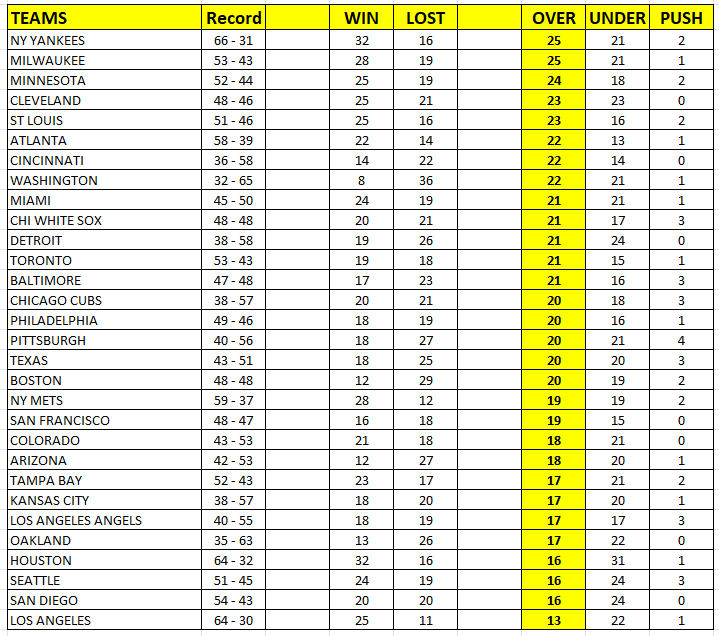 BEST UNDER RECORDS VS. DIVISION OPPONENTS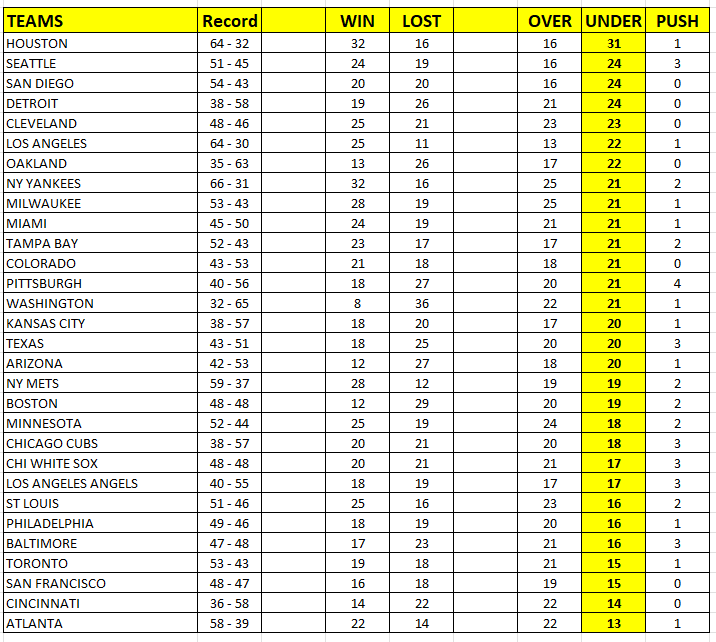 About Handicapper Ron Raymond
Ron Raymond is a veteran sports handicapper going into his 26th season and is recognized as a pioneer in the online sports handicapping industry. In 2009, Ron Raymond wrote a book called "Ron Raymond's 50 Greatest Sports Betting Secrets" and it is now listed on Amazon.