Sports Handicapper Ron Raymond of the Raymond Report is always looking for "indicators" when handicapping sports and when it comes to finding an edge in betting football, the combination of the Head Coach and the 1st string QB, is crucial to a team's success.
Below, you will find Ron's "Dynamic Duo" combination after the first 3 weeks of the NFL season and too nobodies surprise, Sean McDermott and Josh Allen are the leaders after the first 3 weeks of the season.
IN SEASON RANKING – After Week 3 Games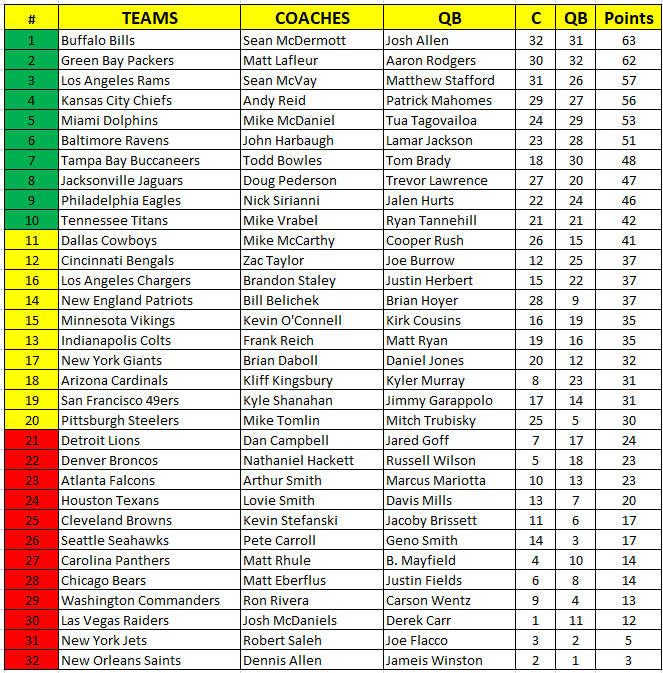 About Sports Handicapper Ron Raymond
Ron Raymond is a veteran sports handicapper going into his 26th season and is recognized as a pioneer in the online sports handicapping industry. In 2009, Ron Raymond wrote a book called "Ron Raymond's 50 Greatest Sports Betting Secrets" and it is now listed on Amazon.
Follow Ron Raymond on social media: