Sports Handicapper Ron Raymond of the Raymond Report looks forward to the 2022/2023 NHL Hockey Season and brings you some interesting fun facts regarding the winningest coaches and goalies in the National Hockey League this upcoming season.
Interesting enough, some of the top NHL hockey coaches with over 100 games under their belt, only 9 have a winning percentage of 60% or higher, including Tampa Bay Lightning Head Coach Jon Cooper who sports a 65% winning record.
As for Goaltending Duo's the Florida Panthers tandem of Sergei Bobrovsky and Spencer Knight are the "Batman and Robin" of the NHL with a 68% winning record combined.
Furthermore, should be interesting in the "Big Smoke" of Toronto this season, as former Washington Capitals goalie Ilya Samsonov and ex-Sens and Pens netminder Matt Murray will be guarding the fort between the pipes in Toronto and both have a combined 61%-win percentage between the two!
Check out the rest of the NHL Coaches and Goalies records below.
Need Winning NHL Picks? (Flash Sale)
Ron Raymond's NHL Premium Picks Package is on sale now and you can get Ron's Top NHL Premium Picks for only $99.99! However, you might want to act fast, as this FLASH SALE will end the first week of the NHL season, as the price will go up to $149.99! Sign up here…
2022 NHL Coaches Records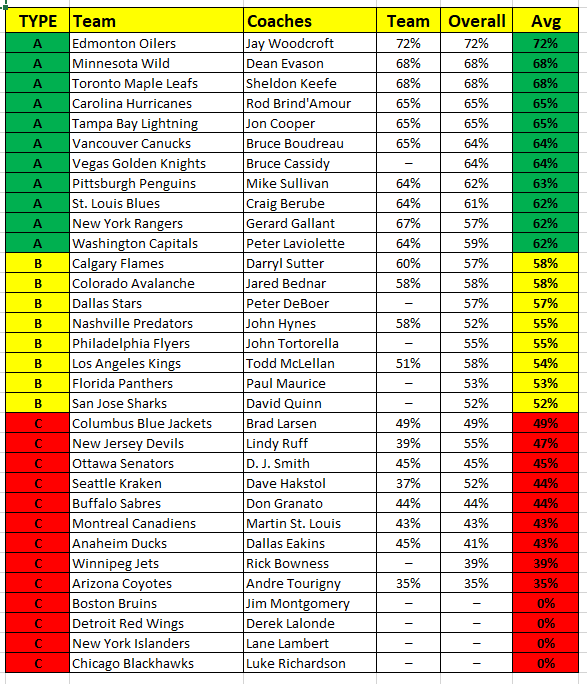 2022 NHL Goalie Records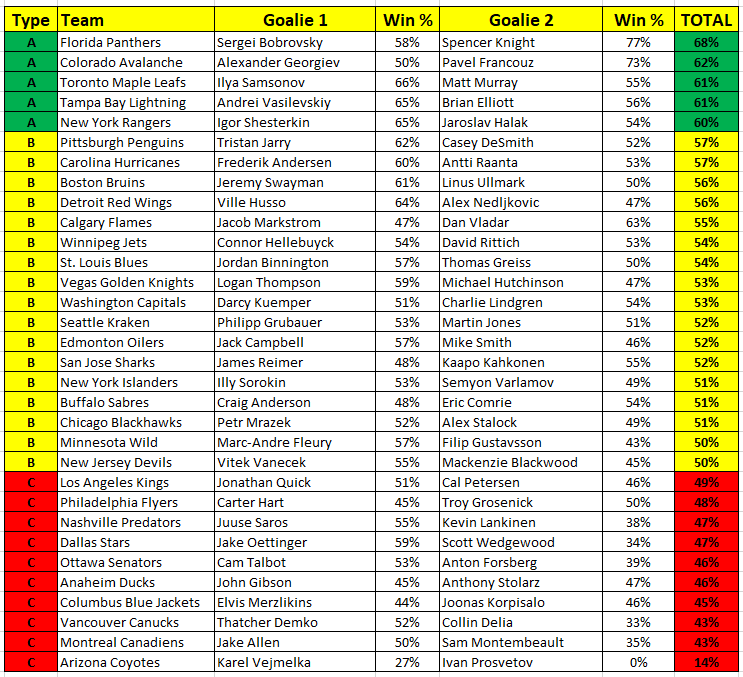 About Sports Handicapper Ron Raymond
Ron Raymond is a veteran sports handicapper going into his 26th season and is recognized as a pioneer in the online sports handicapping industry. In 2009, Ron Raymond wrote a book called "Ron Raymond's 50 Greatest Sports Betting Secrets" and it is now listed on Amazon.
Follow Ron Raymond on social media: