Professional Sports Handicapper Ron Raymond of the Raymond Report, has released his Value and Percentage Play charts for today's NBA, NHL and NFL Action for NFL Week 16 games, including the Game of the Week between the Buffalo Bills vs. New England Patriots. Watch today's Sports Betting Podcast to learn more about Ron's system.
Value & Percentage Plays Charts (NFL Week 16)
Legend:
O/U = OVER/UNDER
VI = Value Index
PVI = Parity Value Index
COW = Chances of Winning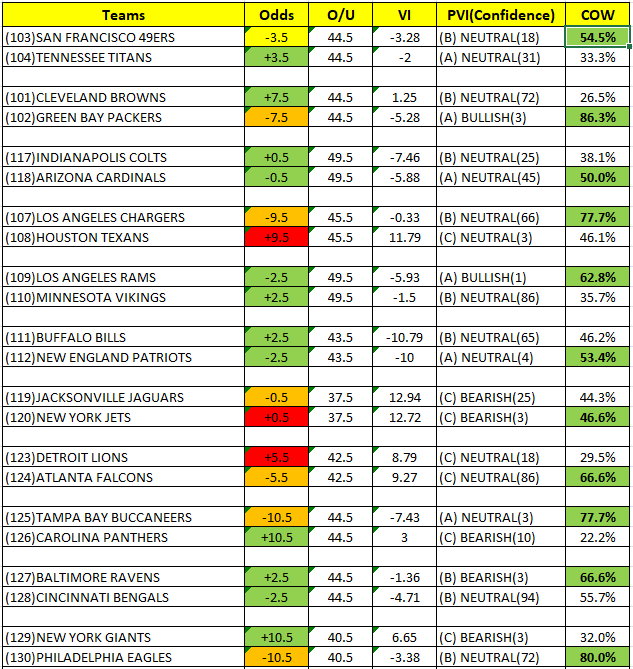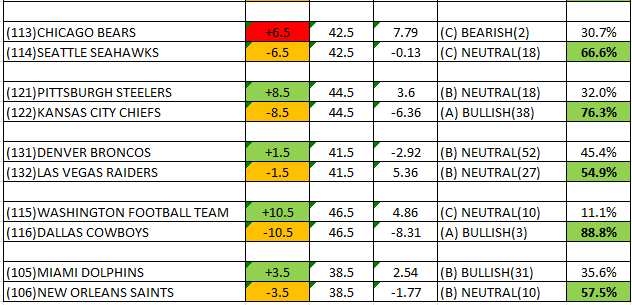 About Professional Sports Handicapper Ron Raymond
Ron Raymond is a veteran sports handicapper going into his 24th season and is recognized as a pioneer in the online sports handicapping industry. In 2009, Ron Raymond wrote a book called "Ron Raymond's 50 Greatest Sports Betting Secrets" and it is now listed on Amazon. Plus, Ron Raymond is the owner and founder of the World Series of Handicapping© Pro Football Contest going into its 9th season.
Follow Ron Raymond on social media: