Sports Handicapper Ron Raymond of the Raymond Report will be releasing 30 Sports Betting Tips each day during the Month of July to get you through those "Dog Days of Summer".
Welcome to Tip #11 of 30, as Professional Sports Handicapper Ron Raymond teaches you to watch out for those famous NFL Division "Sandwich" games, which is when you have a team playing a non-division game, between two division games and might be overlooking that non-division opponent in the middle of the "Division Sandwich.
BUFFALO BILLS 2019 SEASON
In this example, the Buffalo Bills played the New England Patriots in Week 4 and faced Tennessee in Week 5 and then Miami in Week 6. The Tennessee game would be classified a division sandwich game.

NFL DIVISION SANDWICH GAMES L5Y

AFC DIVISION SANDWICH GAMES L5Y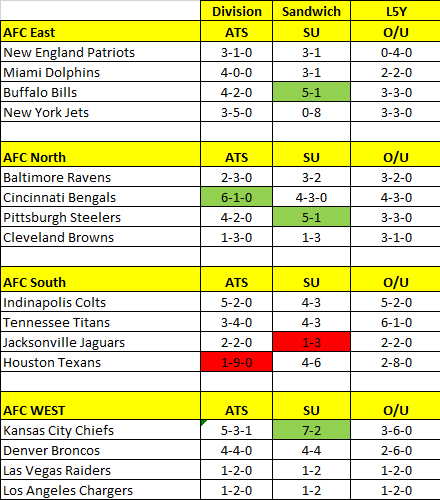 NFC DIVISION SANDWICH GAMES L5Y
AFC DIVISION GAMES L5Y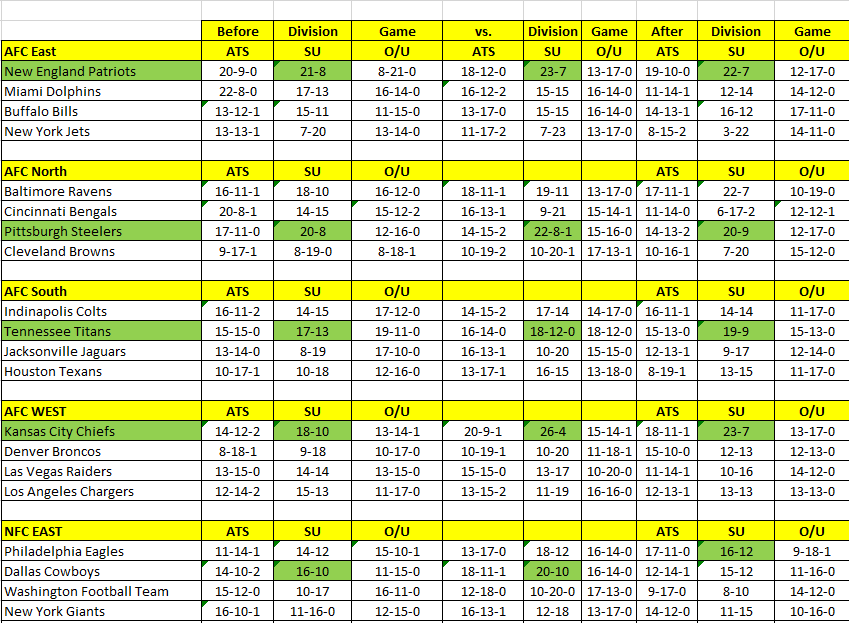 NFC DIVISION GAMES L5Y