Professional Sports Handicapper Ron Raymond of the Raymond Report Sports Betting System, set out to prove Moneyline wagering vs. Point Spread betting can increase your bankroll, if players use proper discipline and a planned money management system.
Over Ron's last 50 picks, 43 (86%) of Ron's bets made were on the money line and 7 (14%) on the point spread and the results was a positive 32-18 (64%) Record for +$1028 dollars.
Ron's 50 Pick Challenge Breakdown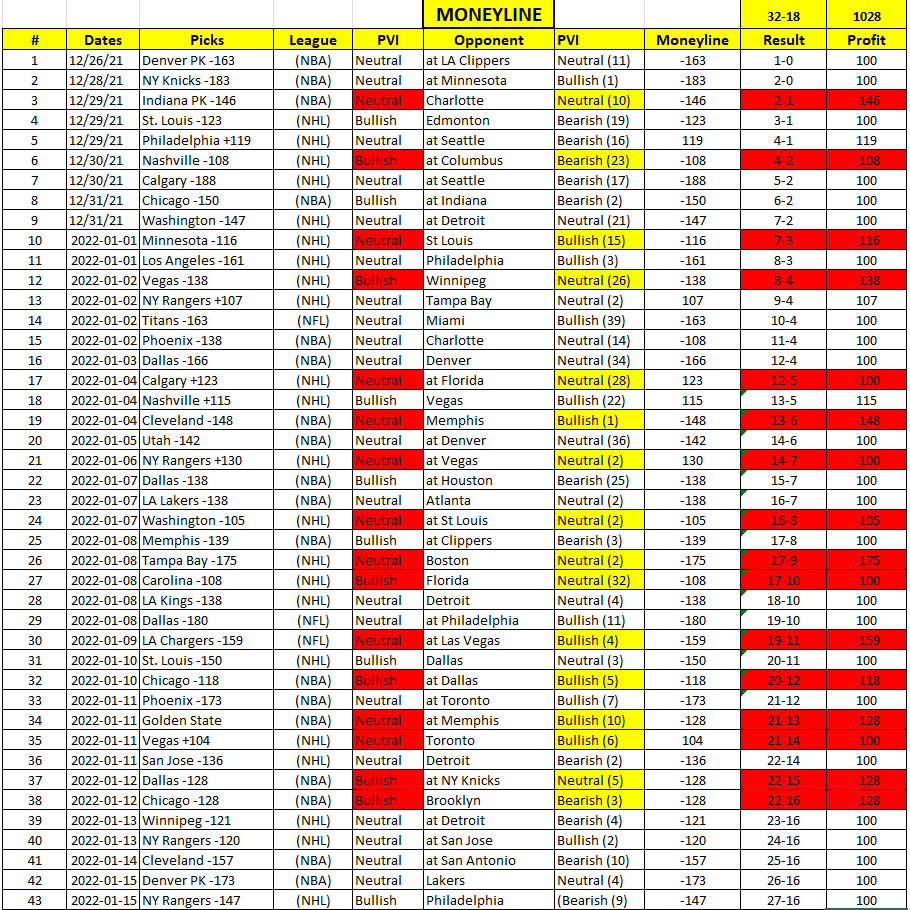 Breakdown By Cycles
As you can see from Ron's breakdown below, whenever you have a team in a Neutral Cycle vs. a team in a Bearish Cycle, the team in a Neutral Cycle is 5-0 for 100%. However, keep in mind it's only from a small volume of plays, but what's impressive is the teams in a Bearish Cycle are 2-10 SU vs. Neutral and Bullish teams.
Bottom line, whenever you have teams in a losing cycle, it's the best time to bet against those teams, until they reach a neutral state.